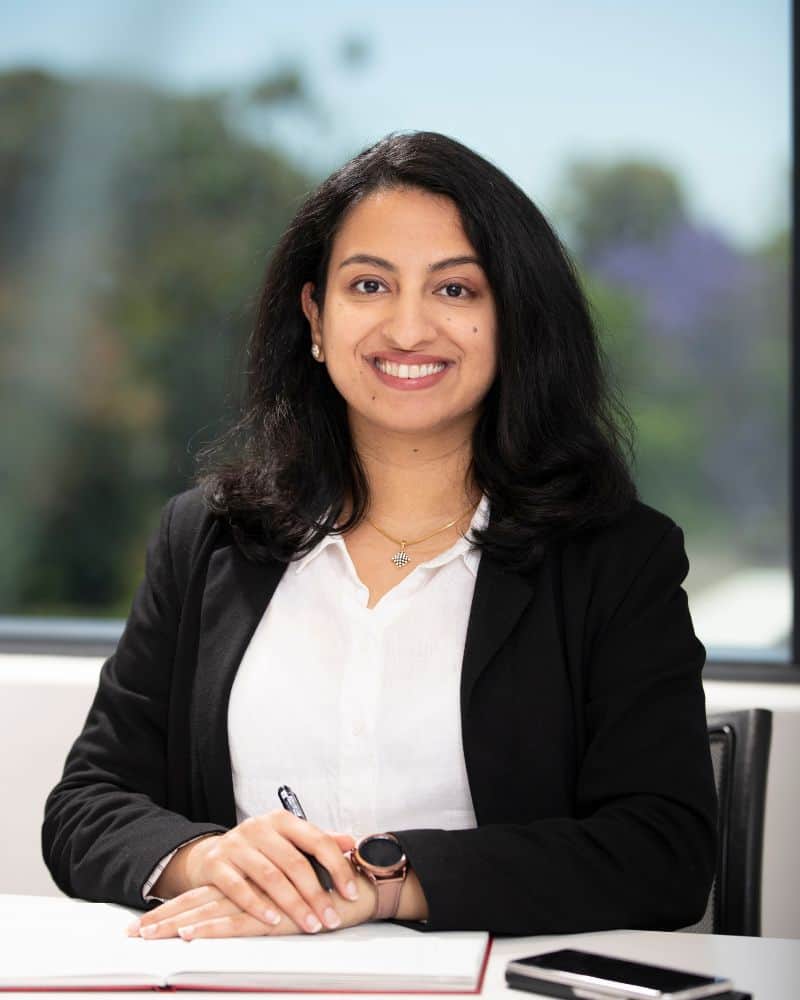 Varda Sardesai
Master of Philosophy (MPhil)
Research Assistant
Curiosity and patience will solve all hearing problems. We need to listen to what the cells are telling us by asking them the right questions.
Varda holds a Master of Philosophy in clinical medicine and a Master of Science in regenerative medicine.
She has a keen interest in the field of stem cell biology. She has a broad experience working with a wide array of stem cells including pluripotent (induced pluripotent and other types of stem cells), multipotent (neural stem cells and mesenchymal stem cells) and progenitor cells (oligodendrocyte progenitor and neural progenitor cells). She has also identified and developed isolation and differentiation protocols for these cells. She has applied this vast knowledge in managing and assisting various stem cell related projects.
She is passionate about finding answers on disease mechanisms, and this curiosity has helped her in her current job as a Research Assistant at Hearing Therapeutics in Ear Science Institute Australia, where she investigates induced pluripotent stem cells (iPSCs) differentiation to inner ear cells from Usher patients.
Areas of research
Usher Gene therapy
Selected publications
Sardesai, V. S., Shafiee A., Fisk, N. M., Pelekanos, R. (2017). "Avoidance of maternal cell contamination & overgrowth in isolating fetal chorionic villi mesenchymal stem cells from human term placenta". Stem Cells Translational Medicine, 6 4: 1070-1084. doi:10.1002/sctm.15-032.7. Citations 2.
Pelekanos, R. A., Sardesai, V. S., Futrega, K., Lott, W. B., Kuhn, M., Doran, M. R. (2016). "Isolation and Expansion of Mesenchymal Stem/Stromal Cells Derived from Human Placenta Tissue". Journal of Visualized Experiments (112), e54204, doi:10.3791/54204. Citations 23.
Sagar, N., Khanna, K., Sardesai, V. S., Singh, A.K., Temgire, M., Kalita, M. P., Kadam, S. S., Soni, V. P. Deepa Bhartiya, Jayesh R. Bellare, (2016). "Bioconductive 3D nano-composite constructs with tunable elasticity to initiate stem cell growth and induce bone mineralization." Materials Science and Engineering: C, Volume 69, Pages 700-714. doi:10.1016/j.msec.2016.07.063. Citations 11.
Pelekanos, R.A., Sardesai, V.S., Dekker Nitert, M., Fisk, N. M., Callaway L.K. Jeffery P.L. (2015). "Rapid method for growth hormone receptor exon 3 delete (GHRd3) SNP genotyping from archival human placental samples". Endocrine 49: 643. DOI: 10.1007/s12020-015-0647-1. Citations 3.
Pelekanos, R. A., Ting, M. J., Sardesai, V. S., Ryan, J. M., Lim, Y.-C., Chan, J. K., & Fisk, N. M. (2014). "Intracellular trafficking and endocytosis of CXCR4 in fetal mesenchymal stem/stromal cells". BM Cell Biology, 15:15, doi: 10.1186/1471-2121-15-15. Citations 42.
Read more on Varda Sardesai's research