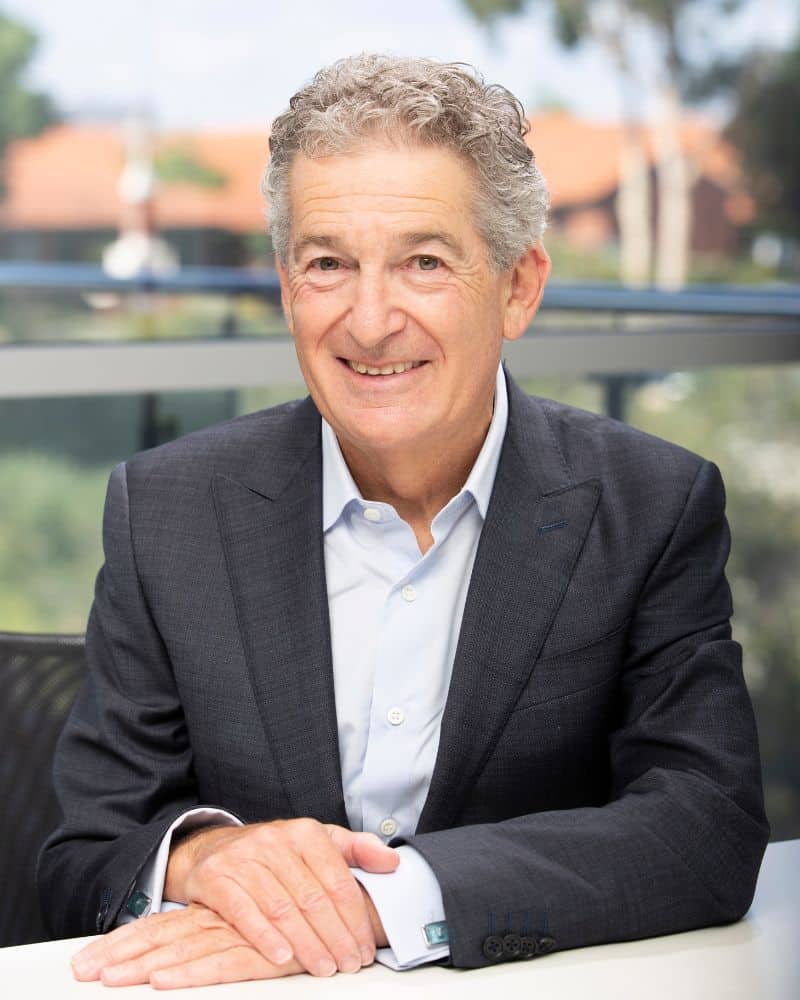 Prof Marcus Atlas AM
MB BS, FRACS
Chair of Translational Ear Science, Faculty of Health Science, Curtin University
Director, Ear Science Institute Australia
HEARING THERAPEUTICS & BRAIN AND HEARING
Professor Marcus Atlas holds the Chair of Translational Ear Science, Faculty of Health Science, Curtin University. He previously held the Garnett Passe and Rodney William Memorial Foundation Chair in Otolaryngology, The University of Western Australia (UWA) from 2000 to early 2018.
He is Founding Director of Ear Science Institute Australia. Under his directorship, Ear Science Institute Australia has grown from its small beginnings in 2001 into a medical research institute employing over 150 clinicians, scientists, audiologists and students in two new state-of-the-art buildings focused on translational research, clinical service and education. He has an international reputation in ear and skull base surgery, establishing a sizeable multidisciplinary skull base surgery unit and a new cochlear implant clinic in WA in 2000.
He was a member of the Court of Examiners, Royal Australasian College of Surgeons, for which he received an Award of Distinction.  He is a past editor of the Australian Journal of Otolaryngology and has been on the editorial board of numerous journals.  He has published over 150 international publications, two book editions and a three-volume DVD.
In 2022 he was appointed a Member of the Order of Australia (AM) for his service to Otolaryngology.  He was a recipient of the Australian Medical Association Award, the Deafness Council Award in 2011 and the Australian Society of Otolaryngology-Head and Neck Surgery Medal in 2013.  In 2014 he was a West Australian of the Year Finalist and a West Australian Finalist for the Australian of the Year in 2015. He was awarded 2023 West Australian of the Year Alcoa Community Award in recognition of his commitment and contribution towards improving the lives of the Western Australian community.
Top Publications
Jones M, Ionescu CM, Walker D, Wagle SR, Kovacevic B, Chester J, Foster T, Johnston E, Kuthubutheen J, Brown D, Atlas MD, Mikov M, Mooranian A, Al-Salami H. Biguanide pharmaceutical formulations and the applications of bile acid-based nano delivery in chronic medical conditions. International Journal of Molecular Sciences. 23(2):836; 2022.
Heywood RL, Goderie T, Atlas MD. Spontaneous Tegmen Tympani Dehiscence: Causes and Treatment of Conductive Hearing Loss. Otology and Neurotology. 42(8):e1042-e1048; 2021.
Zaw K, Wong EYM, Zhang X, Zhang D, Chen SC, Thompson JA, Lamey T, McLaren T, De Roach JN, Wilton SD, Fletcher S, Mitrpant C, Atlas MD, Chen FK, McLenachan S. Generation of three induced pluripotent stem cell lines from a patient with Usher syndrome caused by biallelic c.949C > A and c.1256G > T mutations in the USH2A gene. Stem Cell Res. 50: 102129; 2021.
Smit AL, Stegeman I, Eikelboom RH, Baguley DM, Bennett RJ, Tegg-Quinn S, Bucks RS, Stokroos, RJ, Hunter M, Atlas MD. Prevalence and daily effect of hyperacusis in relation to hearing, mental and general health factors in a population study: the Busselton Healthy Ageing Study. The Laryngoscope. 131:E2887–E2896; 2021 10.1002/lary.29768
Stegeman I, Eikelboom R, Smit A, Bucks R, Baguley D, Stokroos R, Bennett B, Tegg-Quinn S, Hunter M, Atlas M. Tinnitus and its associations with general health, mental health and hearing loss in a population study. In: Tinnitus-An Interdisciplinary Approach Towards Individualized Treatment: Towards Understanding the Complexity of Tinnitus. Elsevier. pp.431-450; 2021.
Ebrahimi-Madiseh A, Eikelboom RH, Bennett RJ, Upson GS, Friedland P, Swanepoel DW, Psarros C, Lai WK, Atlas MD. What influences decision-making for cochlear implantation in adults? Exploring barriers and drivers from a multi-stakeholder perspective. Ear and Hearing. 41(6):1752-1763; 2020. 10.1097/AUD.0000000000000895
Valente F, Allardyce BJ, Hepburn M, Wijesinghe P, Redmond SL, Chen J, Kennedy BF, Rajkhowa R, Atlas MD, Wang X, Dilley RJ. Enhancing resistance of silk fibroin material to enzymatic degradation by cross-linking both crystalline and amorphous domains. ACS Biomaterials Science & Engineering. 6(4):2459–2468; 2020.
Jayakody DMP, Almeida OP, Ford AH, Atlas MD, Lautenschlager N, Friedland PL, Robinson S, Makate M, Coetzee L, Liew A, Flicker L. Hearing Aids to Support Cognitive Functions of Older Adults at Risk of Dementia: the HearCog trial. BMC Geriatrics. 20:508; 2020. 10.1186/s12877-020-01912-1
Whatley M, Francis A, Ng ZY, Xin Ee Khoh, Atlas MD, Dilley RJ, Wong EYM. Usher syndrome: genetics and molecular links of hearing loss and directions for therapy. Frontiers in Genetics. 11:565216; 2020.
Sucher CS, Eikelboom RH, Stegeman I, Jayakody DMP, Atlas MD. The Effect of Hearing Loss Configuration on Cochlear Implantation Uptake Rates: An Australian Experience. International Journal of Audiology. 59(11):828-834; 2020. 10.1080/14992027.2020.1768445;
McLenachan S, Wong EYM, Zhang X, Leith F, Moon SY, Zhang D, Chen SC, Thompson JA, McLaren T, Lamey T, De Roach JN, Atlas MD, Dilley RJ, Chen FK. Generation of two induced pluripotent stem cell lines from a patient with compound heterozygous mutations in the USH2A gene. Stem Cell Res. 36:101420; 2019.