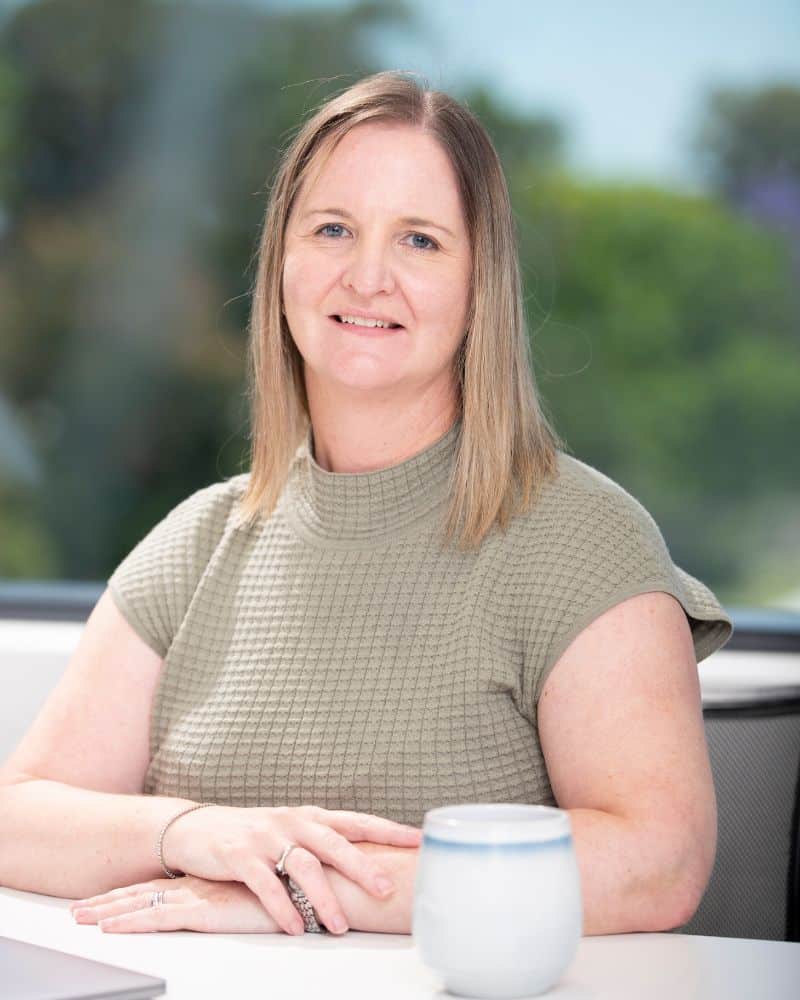 Cathy Sucher
BSc DipAud MAud AuD
Cochlear Implant Research Lead
Senior Implant Audiologist
My passion is to improve the lives of hearing-impaired people by combining innovative translational clinical research with my clinical experience and knowledge.
Dr Cathy Sucher currently works as a Senior Implant Audiologist and CI Research Lead at the Ear Science Institute Australia. She also holds Adjunct positions at the University of Western Australia (Research Fellow) and Curtin University (Senior Lecturer).
Cathy graduated from the University of Melbourne with a Postgraduate Diploma of Audiology (1997) and a Masters of Audiology by Research (2008). She was awarded a Clinical Doctorate of Audiology in 2015 from the University of Florida.
Cathy has over 20 years of national and international experience in paediatric and adult rehabilitative audiology with hearing aid and hearing implant experience. She also has experience working in audiological research since 2002. She has experience in commercial, government, hospital, and not-for-profit organisations, having worked for Hearing Australia, Cochlear Americas and Cochlear Australia, Guys and St Thomas' Hospital (UK), and the Ear Science Institute Australia. She has presented at several national and international conferences and has been published in various peer-reviewed journals.
Cathy is passionate about combining her clinical experience with innovative translational clinical research at the Ear Science Institute Australia to improve the hearing outcomes and quality of life of people with hearing impairment.
Area of research
Hearing rehabilitation
Hearing outcomes
Tele-audiology
Top publications
de Graaff F, Eikelboom R. H., Sucher C, Kramer S E, & Smits C. (2021). Binaural summation, binaural unmasking and fluctuating masker benefit in bimodal and bilateral adult cochlear implant users. Cochlear Implants International. E-pub ahead of print – 8 Apr 2021. https://doi.org/10.1080/14670100.2021.1894686
Cathy Sucher, Robert H Eikelboom, Inge Stegeman, Dona MP Jayakody, Marcus D Atlas, "The Effect of Hearing Loss Configuration on Cochlear Implantation Uptake Rates: An Australian Experience". International Journal of Audiology. Received 29 Oct 2019, Accepted 08 May 2020, Published online: 04 Jun 2020, DOI: 10.1080/14992027.2020.1768445
Smulders YE, Hendriks T, Stegeman I, Eikelboom RH, Sucher C, Upson G, Chester Browne R, Jayakody D, Santa Maria PL, Atlas MD, Friedland PL. Predicting sequential bilateral cochlear implantation performance in postlingually deafened adults; A retrospective cohort study. Clin Otolaryngol. 2018 Dec;43(6):1500-1507. doi: 10.1111/coa.13193. Epub 2018 Aug 28.
Santa Maria PL, Domville-Lewis C, Sucher CM, Chester-Browne R, Atlas MD. Hearing preservation surgery for cochlear implantation – Hearing and quality of life after two years. Otology and Neurotology. 34:526-531; 2013.
Sucher CM, McDermott HJ: "Bimodal stimulation: Benefits for music perception and sound quality," Cochlear Implants International, vol. 10, issue S1, pp. 96-99, 2009.
Read more on Cathy Suchers research