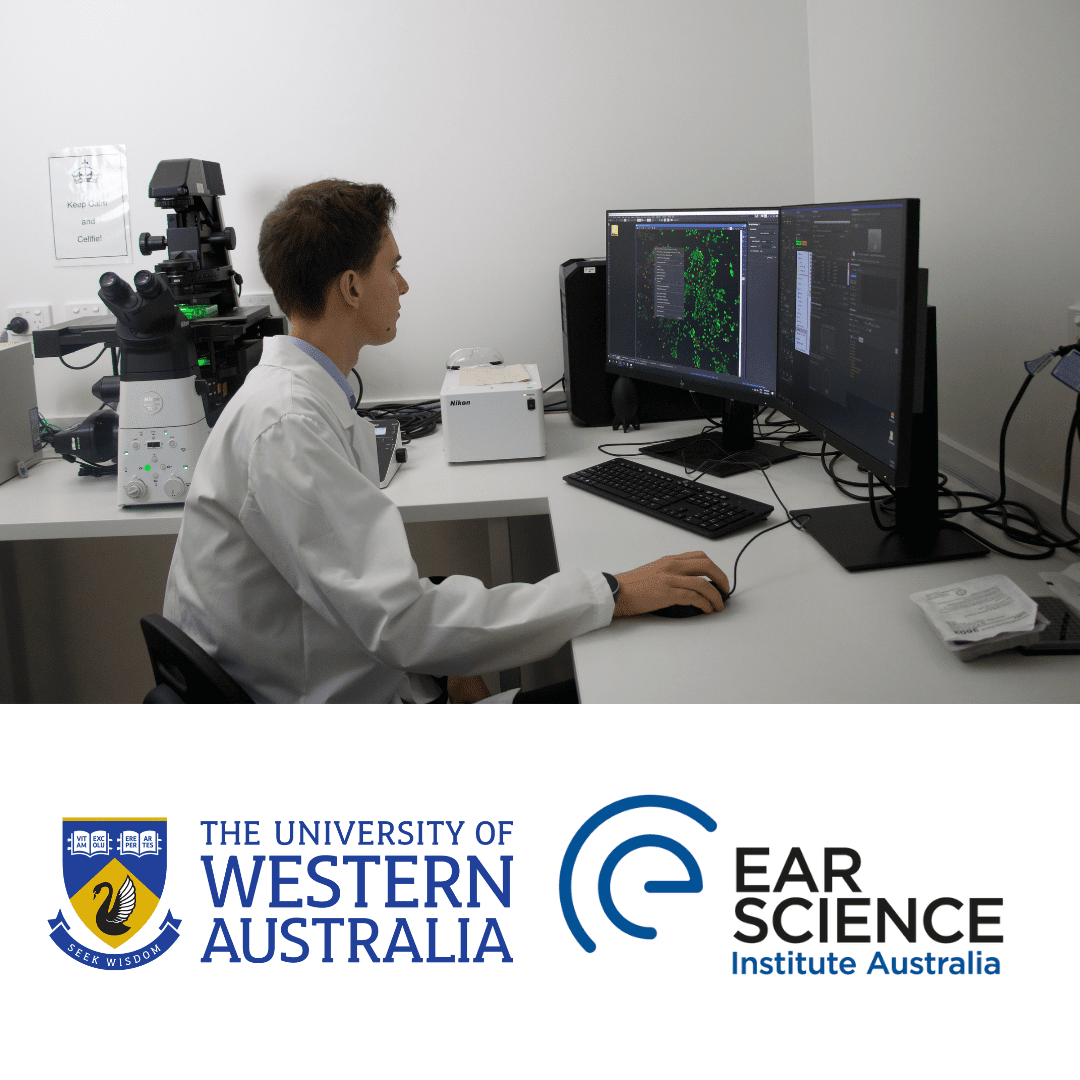 A new affiliation agreement with The University of Western Australia to drive innovation in ear and hearing research.
As a medical research institute, Ear Science is dedicated to improving the quality of science and developing novel devices and therapies to tackle ear and hearing disorders in our community.
Sandra Bellekom, CEO Ear Science Institute Australia and UWA Senior Adjunct Research Fellow, said the partnership with UWA would help Ear Science deliver on its strategic plan of taking ear and hearing-related therapeutic products to market.
UWA Deputy Vice-Chancellor (Research) Professor Anna Nowak said the new affiliation would build on the extensive research work and 20-year collaborative history between the two organisations.
"We welcome this new agreement with Ear Science Institute Australia as we work together to help make a difference to the millions of Australians, myself included, who suffer from ear and hearing disorders," Professor Nowak said.
The affiliation agreement includes joint research projects closely tied to changing clinical practice, conducted with the Centre for Ear Sciences at the UWA Medical School.
Projects include further development of ClearDrum, investigating the role of cochlear fibrosis in cochlear implantation, and further exploring the relationship between hearing loss, cognitive decline and dementia.
Researcher, Dr Cathy Sucher, will be immersed in the best practice of product development and commercialisation processes within Cochlear during her 9-month Researcher Exchange and Development within Industry fellowship.
Ear Science also has a long-standing involvement in UWA's two internationally recognised longitudinal population health studies: the Busselton Health Study and the Raine Study.
With more than 3.95 million Australians experiencing hearing loss, Ear Science is involved in developing telehealth services to reach those who struggle to access services. A Raine Medical Research Foundation-funded fellowship is building the capacity of audiologists to manage the psychosocial needs of people with hearing loss.