Understanding the link between hearing and cognition to develop new treatments for hearing loss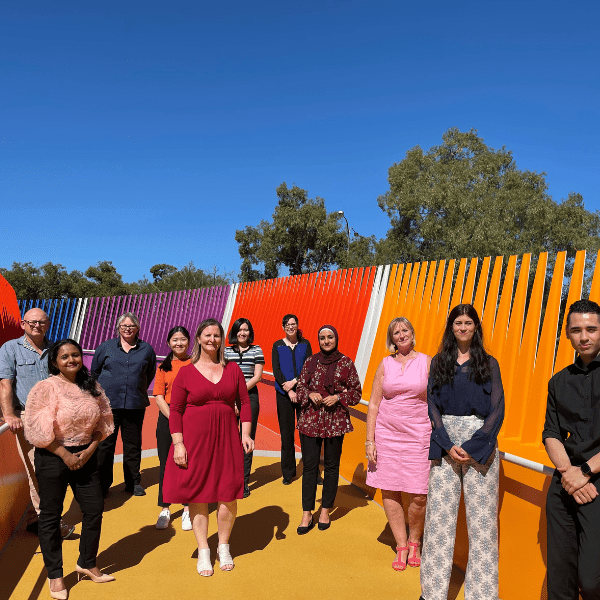 The vision of the Brain and Hearing team is to develop new knowledge and seek clinical strategies to enable and empower people living with challenges associated with their hearing, cognitive and mental health.
The primary research themes are:
Cognition and hearing
Wellbeing and mental health, and
Service delivery models to increase accessibility and participation through early detection and intervention.
These are underpinned by theories, such as behaviour change theory and implementation science theory, using appropriate outcomes to evaluate novel procedures, devices and technologies.
The Brain and Hearing research group is multidisciplinary, including hearing science researchers, psychologists, neurophysiologists, engineers and clinical audiologists.
Highlighted Brain & Hearing Group Projects | 2022
Hearing loss and cognition
Changing the way we age by treating hearing loss to prevent dementia.
This project investigates the association between hearing loss and dementia. A critical study is to determine whether hearing aids can improve cognitive skills. It is important to maintain cognitive skills, as a decline in these is an important risk factor for dementia.
Dr Dona Jayakody currently leads the Australian Cognition and Hearing Loss Project (ACHLOS) at Ear Science Institute Australia.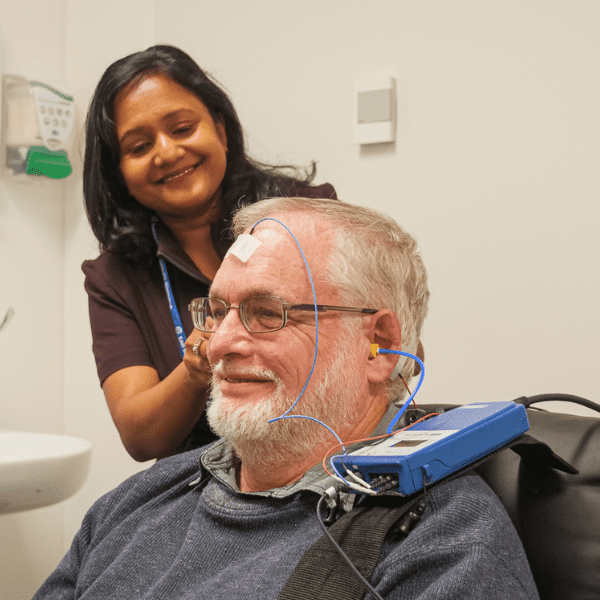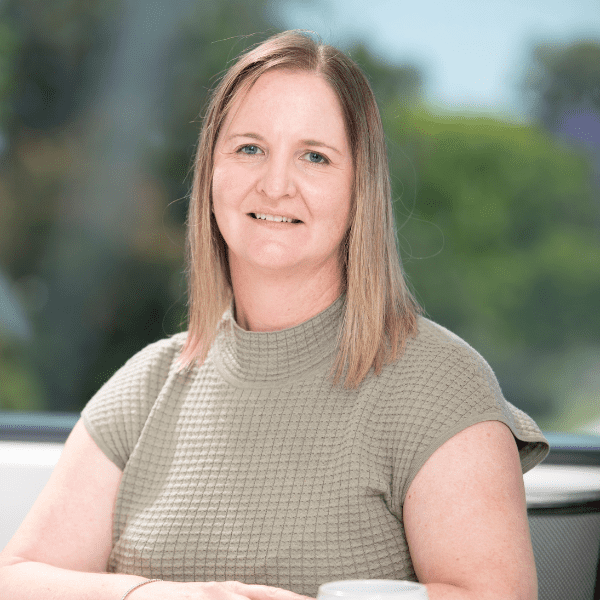 Improve awareness and referral for cochlear implants
Enhancing identification and referral of potential cochlear implant candidates.
Fewer than 10% of Australian adults who need a cochlear implant get one. Dr Cathy Sucher will look for ways to improve the uptake of this life-changing technology by providing audiologists with the knowledge, resources and tools to support their discussions with clients.
Currently, audiologists have a lot of often complex information for potential candidates to understand during a hearing appointment. Within a busy clinic, having the time needed to address each individual's barriers to cochlear implant referral comprehensively can be time-consuming and often unproductive for both parties.
Understanding hearing loss in the population
Studies of hearing loss in the population provide valuable information on the prevalence and incidence of hearing loss and related conditions.
These studies also determine risk factors and how they may be related to other health conditions. They provide policy makers and health providers with data on managing and treating hearing loss and how to prioritise research.
Ear Science is involved in two major epidemiology studies with a high international reputation
The Busselton Healthy Ageing Study collected data from 5,100 Baby Boomers between 2010 and 2016, and is continuing to collect data on their health.
The Raine Cohort Study commenced in 1990 and has followed the health of almost 3000 newborns and their families since then.