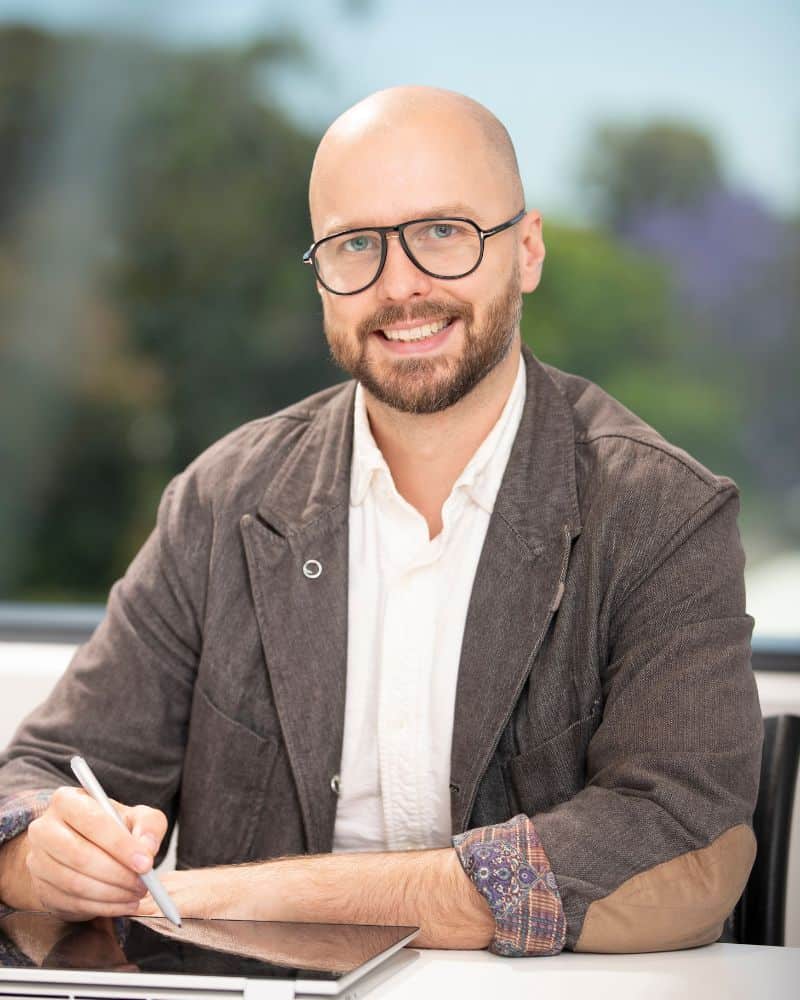 Christo Bester
BSc (Honours), PhD
Research Lead | Clinical Physiology
My work takes me from discussing the problems facing cochlear implant recipients as they begin their implant journey, through to the surgeons optimizing and improving their practice, and to the cochlear implant manufacturers who design and deploy the best and safest possible devices to complete the cycle: providing the best outcomes for real implant patients today and in the future.
Dr Bester studied for his BSc (Honours) in neuroscience and received his PhD from the Auditory Lab at the University of Western Australia (2008–2016). Since completion, he has worked as a clinical research fellow under Prof Stephen O'Leary at the Department of Otolaryngology, The University of Melbourne.
Dr Bester works primarily in cochlear electrophysiology, cochlear mechanics, and the clinical translation of research. Dr Bester's experience in designing and conducting clinical and cohort trials is crucial for pioneering the development and deployment of these tools with an industrial partner, Cochlear Ltd, who are conducting their largest scale clinical investigation to date with this technology (CLT 5667). He has worked on translating research to improved clinical methods in the clinical monitoring of electrocochleography with feedback to surgeons, resulting in direct changes to implantation at the Royal Victorian Eye and Ear Hospital.
Areas of research
Discovery through to translation
Wound healing, tissue repair & fibrosis
Top publications
Bester, C., Collins, A., Razmovski, T., Weder, S., Briggs, R. J., Wei, B., … & O'Leary, S. (2021). Electrocochleography triggered intervention successfully preserves residual hearing during cochlear implantation: Results of a randomised clinical trial. Hearing research, 108353.
https://www.ncbi.nlm.nih.gov/pmc/articles/PMC7497893/
O'Leary, S., Briggs, R., Gerard, J. M., Iseli, C., Wei, B. P., Tari, S., … & Bester, C. (2020). Intraoperative observational real-time electrocochleography as a predictor of hearing loss after cochlear implantation: 3 and 12 month outcomes. Otology & Neurotology, 41(9), 1222
https://www.sciencedirect.com/science/article/abs/pii/S0378595521001878
Bester, C. W., Campbell, L., Dragovic, A., Collins, A., & O'Leary, S. J. (2017). Characterizing electrocochleography in cochlear implant recipients with residual low-frequency hearing. Frontiers in neuroscience, 11, 141.
https://www.frontiersin.org/articles/10.3389/fnins.2017.00141/full
Robertson, D., Bester, C., Vogler, D., & Mulders, W. H. (2013). Spontaneous hyperactivity in the auditory midbrain: relationship to afferent input. Hearing research, 295, 124-129.
https://www.sciencedirect.com/science/article/abs/pii/S0378595512000251
Bester, C., Weder, S., Collins, A., Dragovic, A., Brody, K., Hampson, A., & O'Leary, S. (2020). Cochlear microphonic latency predicts outer hair cell function in animal models and clinical populations. Hearing research, 398, 108094.
https://www.sciencedirect.com/science/article/abs/pii/S0378595520303658
Read more on Christo Bester