WHO network of collaborating centres for prevention of deafness and hearing loss
The WHO programme for prevention of deafness and hearing loss (PDH) is supported in its work plan by a newly-formed network of WHO collaborating centres (CC).
In line with the WHO's policy on collaborating centres, a need was identified for the collaborating centres to develop greater collaboration with WHO and each other and form the WHO network of collaborating centres for the prevention of deafness and hearing loss.
Based at the Ear Science Institute Australia, it is one of only nine focused on ear and hearing health. Its work is focused on the collection and collation of data to improve our understanding of the burden of ear disease and hearing loss in the Western Pacific Region, improving the capacity of primary care providers, and advocacy.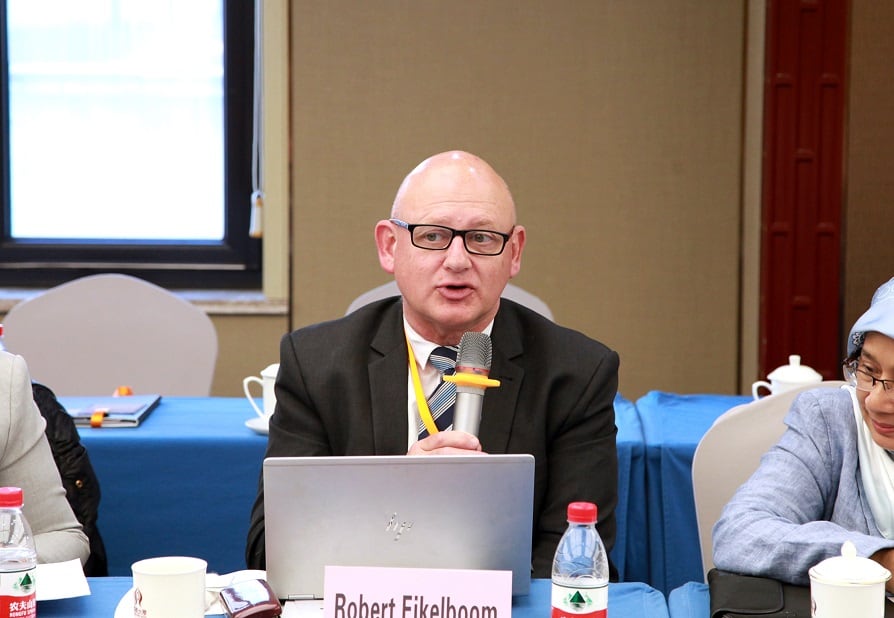 The World Health Organization (WHO) is a specialised agency of the United Nations and is dedicated to improving public health globally. They've had immense success by making a particular condition a priority; responsible for eliminating illnesses such as smallpox, and significantly reducing the prevalence of tuberculosis, malaria and HIV/AIDS.
With almost 1 billion people expected to have disabling levels of hearing loss by 2050, the WHO General Assembly passed a resolution in 2017 to prioritise hearing, bringing global authorities together to combat this epidemic through research, treatment and prevention.
Ear Science's appointment forms part of the WHO action plan to address hearing loss as a priority, and recognises the work we've done since 2014 with the WHO in the Western Pacific region.
This region is made up of 37 countries and areas, and includes more than one quarter of the world's population – almost 2 billion people!
Countries in this region include China, Malaysia, Vietnam and the Philippines, where we have identified major challenges such as high rates of hearing loss and ear disease, coupled with very few resources to manage this epidemic.
The role of a Collaborating Centre is to provide support to World Health Organization initiatives and assist them in carrying out their work. In recent years we have attended many international forums of world experts, aiming to drive policy change and raise the awareness of hearing loss as a global concern.
Through our world leading key research projects, supporting clinical initiatives, educating communities and working to influence government policy, we hope to help significantly reduce the number of people living with disabling hearing loss in the Western Pacific region into the future.
Ear Science works closely with the other five designated Collaborating Centres of this kind. There are three in China, one in Indonesia and one in Russia, as well as the WHO Geneva office in Switzerland. Ear Science's appointment is a credit to our reputation and experience in Australian and global clinical research and services.
Together with WHO, we will:
Provide information needed to prepare national action plans for each country and to inform legislation to protect hearing across all ages
Train health workers, audiologists, medical practitioners and researchers, and
Raise the awareness of safe listening and noise protection.