Together we can, and together we will.
Together with Lions, we can make healthy hearing a priority for our community.
Together with Lions, Ear Science Institute Australia will develop new treatments for today and cures for tomorrow.
Together with Lions, Lions Hearing Clinic will support and treat those with ear and hearing disorders.
Together with Lions, we will provide free hearing checks and donate hearing aids to those that cannot access the life-changing technology they need.
With a little bit of Lions in all our research projects, together, we will cure hearing loss.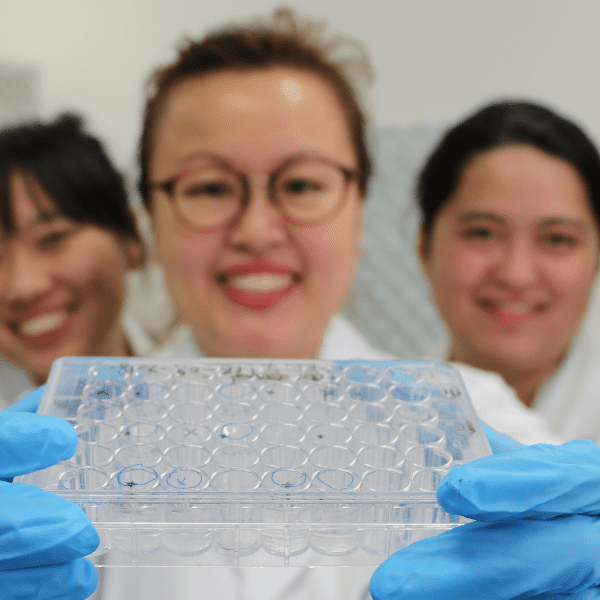 The story behind how Lions Hearing Clinics began is both unique and humble. It was born out of passion and dedication from a young couple heavily committed to their Lions Club – Lorna and Arthur Dodd.
It began in 1977 with Don MacGregor, District Governor of Lions Clubs Western Australia at the time, creating the Lions Hearing Foundation. He asked Arthur Dodd to be Chairman, and it was formed to serve as a charitable service in WA, to work in the hearing conservation field and help the hearing impaired.
Arthur Dodd got straight onto it with the tireless help of his wife Lorna, spending every weekend driving across the State, as far north as Northampton and down as far as Busselton, doing hearing testing in the Help to Hear bus. A car full of training audiologists would follow, and they would hold clinics for people. Arthur Dodd carried on this honourable work until his passing in 1992; Lorna continued.
The true heart of Lions Hearing Clinics came from Lorna and Arthur's legacy and their passion for helping the community to hear. That is still the case – our Institute doesn't belong to one person; it belongs to the people of WA and very much to the Lions Clubs of WA with its humble beginnings.
Meet Jordan Bishop, Champion for Lions WA
Jordan Bishop is an Audiologist and the Community Coordinator for Lions Hearing Clinic.  Every day Jordan is out in the community promoting awareness of hearing loss, providing education and delivering services to the community.
Jordan works to develop and maintain strong relationships with Lions WA, The Lions Hearing Foundation, GPs, aged care and community groups.
Jordan has attended many Lions Club meetings to provide updates on the activities of the Institute and as a guest speaker at the annual Lions Conferences and events.  Collaborating with the Lions Hearing Foundation we take quality hearing services to the community through the Lions Hearing Bus, collecting and refurbishing pre-loved hearing aids for donation to those that cannot access the treatment they need.
I love meeting Lions Club members face to face and learning about the different ways they support their community.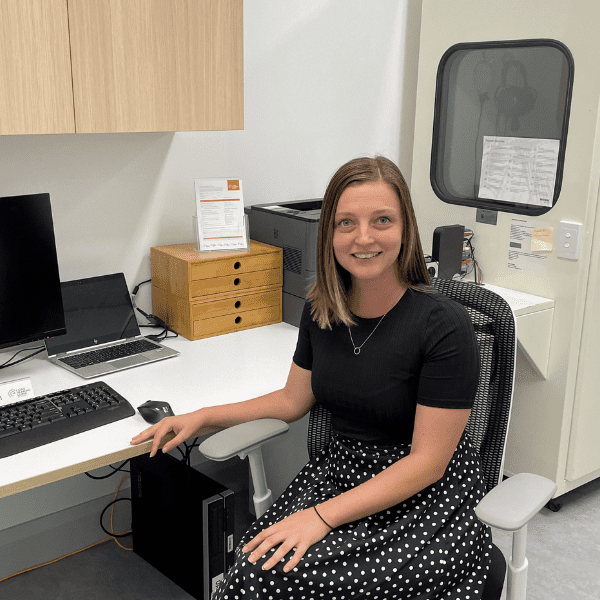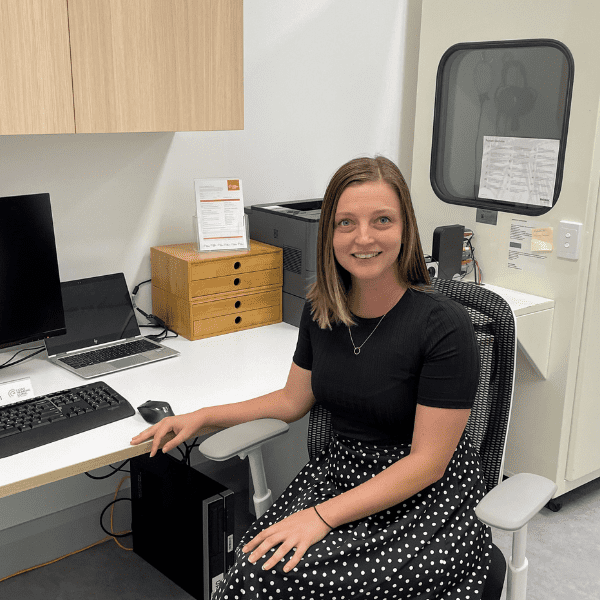 Book a special Lions WA Club tour, a talk for your next meeting, and an appointment for yourself.
Together we can, and together we will.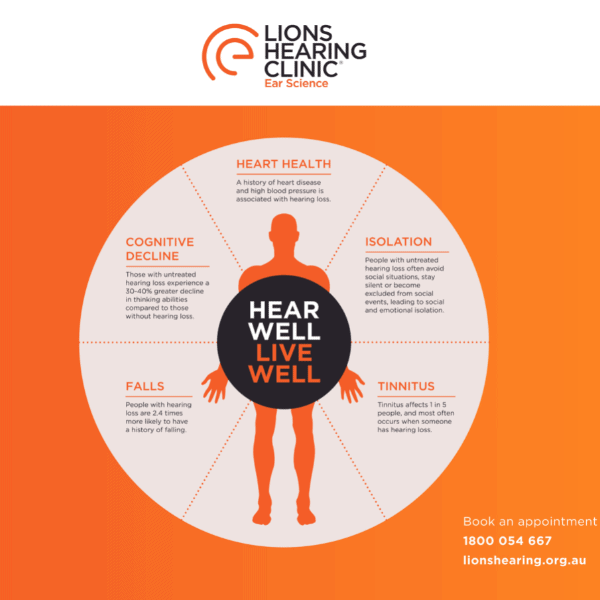 Lions Healthy Hearing Talk & Research Update
Hearing loss is a common issue for many people.  Jordan Bishop, a qualified Audiologist, will come to your club and present on general hearing health and what our latest research means for you.
Jordan has various presentations to suit your and your club's needs.  We can also arrange for one of our Researchers to present on their area of focus.
To book a talk, please use the form above, and Jordan will be in touch to find out what you need.
Lions Hearing Foundation Hearing Aid Bank
World Health Organization's research demonstrates that developing countries have the most significant prevalence of hearing-impaired people, mainly in rural areas across Southeast Asia, the Asia Pacific and sub-Saharan Africa.
To help these people, our Lions Hearing Clinics, in collaboration with the Lions Hearing Foundation, donate thousands of pre-owned hearing aids to needy areas through a joint initiative called the Lions Hearing Aid Bank.
If you want to donate a hearing aid, please drop it off at your nearest Lions Hearing Clinic.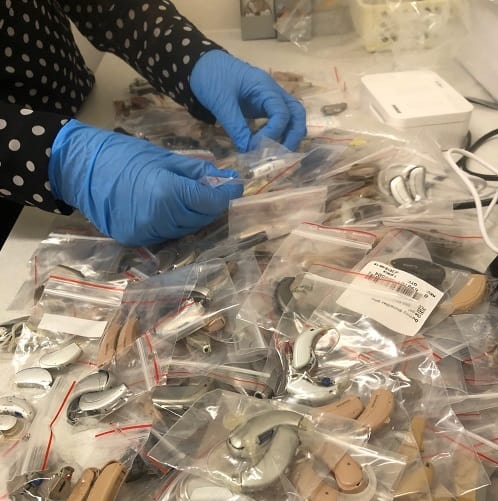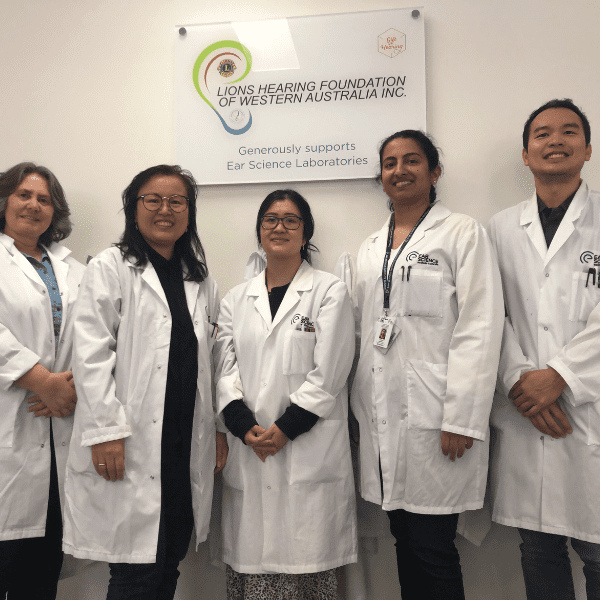 Finding treatments for today and cures for tomorrow
We bring together some of the most influential academics and clinicians worldwide, all passionate about understanding hearing and a shared goal to cure hearing loss.
Our science continues to set best practice with a fully integrated model of clinical and research activities. Allowing us to translate our knowledge into tangible outcomes for our community and beyond.
If you want to find out more about our research areas of focus, complete the form above, and we will get the relevant team to get in touch.