Ear and hearing care for all! Let's make it a reality
Experts are urging Australians to seek help for their hearing loss, whatever their age, arguing it is the key to healthy ageing and living well.  Speaking ahead of World Hearing Day on the 3rd of March, hearing industry leader Ear Science Institute Australia said people could be taking 7 to 10 years from when they realise there is a problem with their hearing to seek out effective interventions that could help them hear better and stay connected to the world around them.
One in six Australians has hearing loss, a condition linked to cognitive decline that can make you up to five times more likely to develop dementia.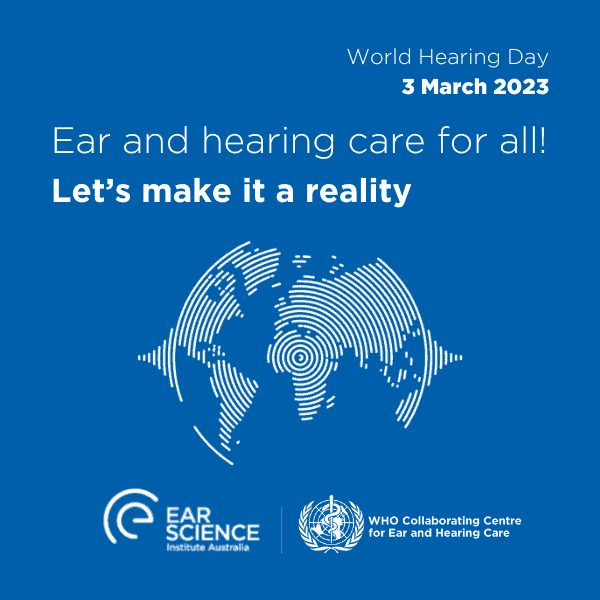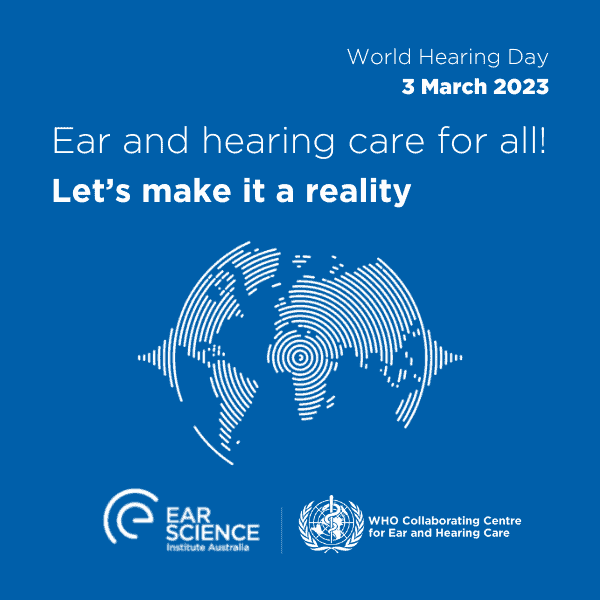 Ear Science Institute Australia reports that about half of those aged 60-70, the new breed of 'young seniors' with hearing loss, persevere in life untreated.  World Hearing Day raises awareness and highlights the importance of good hearing and ways to prevent or treat hearing loss.
The 2023 theme for World Hearing Day set by the World Health Organization (WHO) is "Ear and hearing care for all!  Let's make it a reality," which aims to highlight how vital early detection and access to quality hearing care is for all stages of life.  Ear Science Institute Australia is the only WHO Collaborating Centre in Australia for Ear and Hearing Care.  It is exciting to have Australian cricket legend and our Ambassador for healthy Hearing, Justin Langer, again help raise awareness in 2023.  The call to action, 'HEAR WELL LIVE WELL', urges people to go for a hearing check-up and not let untreated hearing loss limit their life.
"Witnessing all the trouble my dad had with his hearing, combined with my passion for looking after myself both physically and mentally, led me to get help as soon as possible. I'm hoping I can remove some of the stigmas associated with hearing loss and open up the conversation for men and women to go get their hearing checked. Too often it's something we leave until more permanent damage is done so please get your hearing checked," said Justin Langer, Ear Science Institute Ambassador and Cricket legend
Sandra Bellekom, CEO of Ear Science Institute Australia, says, "Hearing aids and cochlear implants keep people youthful and socially engaged, particularly with emerging research linking untreated hearing loss to healthy cognition.  Ear Science owns and operates Lions Hearing Clinics across WA and offers patients the entire continuum of hearing solutions.
"Some of the fear of making the leap to deciding it's the right time to get hearing devices, particularly for men, is that it can mark the moment in their life where they go from feeling mature to feeling elderly, and it shouldn't."
"So, we're trying to turn that concept on its head because it's the opposite.  If you don't do something about it when you first notice something and leave it till you're 80 or 90, it's much harder to manage the devices and retrain the brain to hear all those sounds.  A better life starts 'hear'."
Lions Hearing Clinics focus solely on hearing and is part of Ear Science Institute Australia, a world-renowned centre of excellence; all funds feed directly into research.  Lions offer comprehensive hearing services throughout 18 clinics in WA, as well as free hearing screenings online.
"We want to remind people that to hear well is to live well," says Sandra.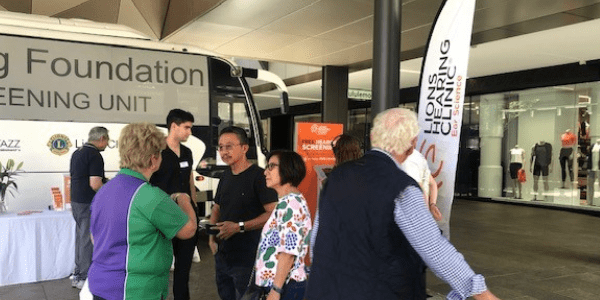 On Friday, 3 March, take a moment to consider your hearing
6 reasons why you need to consider regular hearing tests at your local Lions Hearing Clinic
Early treatment may reduce cognitive decline
Diagnosing any pre-existing hearing conditions and alerting you to one or more associated medical conditions. Such as high blood pressure, which can be linked to tinnitus.
Prevention of further hearing loss with early diagnosis and intervention.
Identify changes in your hearing levels over time
Adapt to changes in your daily life, and
Reduce the emotional impact of hearing loss.