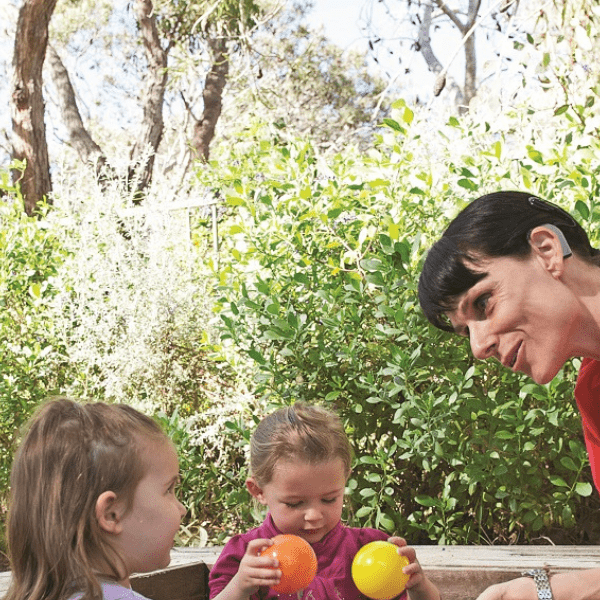 A Cochlear Implant Can Be Life-Changing
Only 8% of those that need a cochlear implant will get one. Could you benefit from a cochlear implant?
The cochlear implant has come a long way since 1985, when the first multichannel cochlear implant was approved by the FDA1 . In 2022 we reached an impressive total of over 1,000,000 cochlear implants implanted globally2 . They are proven as a safe and effective management option for people with severe to profound hearing loss who are unable to achieve their hearing needs with hearing aids. Australia has one of the highest adult cochlear implant uptake rates globally, yet they remain underutilised with only one in ten adults who could benefit from a cochlear implant getting one.
We know that improving clinicians' awareness, knowledge and familiarity with the devices and referral guidelines, and addressing common misconceptions can increase cochlear implant referrals3. Significant efforts have been made in recent years to address these issues via clinician training and professional development opportunities. Despite this, the recommendation and referrals for cochlear implant assessment remain low.
There is an urgent need for easily accessible, simple and evidence-based tools to enhance the identification of cochlear implant candidates. Under a REDI grant Fellowship project in partnership with Ear Science Institute Australia and Cochlear Ltd, Dr Cathy Suchar is currently working to develop tools to enhance the identification and referral of possible cochlear implant candidates.
Clinical Observations
The initial part of the project was a study involving passive observations of hearing aid review appointments. This allowed Dr Suchar to better understand the experiences, perspectives and everyday practices that occur during these sessions to develop targeted interventions that will increase the rate of cochlear implant uptake.
Clinicians, hearing aid users with moderate or poorer hearing in at least one ear, and their significant others (if present) granted consent for their appointments to be observed via videoconferencing. Eighteen appointments, from a range of regional, outer metro and metropolitan clinics in Western Australia, with an equal number of private and HSP-funded clients, were observed.
Cochlear implants were discussed in three interactions (19%) and no cochlear implant assessment referrals were made. Fourteen clients (78%) were potential cochlear implant candidates based on the current Cochlear Ltd Australia recommendations for referral (≤60% unaided word score, or ≥60dB 4FHL) in at least one ear). A further two clients were identified as borderline candidates for electric-acoustic stimulation based on Dr Suchar's personal experience as a senior implant clinician. Observation of the appointments revealed that between five and twenty audiological tasks (e.g. insertion gain, tympanometry) were completed during each appointment.
Interactions often focused on audiological tasks and hearing aid technology. Decisions about hearing aid upgrades were often made prior to any testing being completed. Such discussions were often at the client's instigation. There were many missed opportunities to discuss all appropriate management options for clients, aside from hearing aids. Clients often appeared to accept the difficulties they were having or appeared in denial about the severity of their hearing difficulties. When cochlear implants were discussed, clients had misconceptions about cochlear implants which were not always addressed fully. Discussions tended to be brief and overall cochlear implants are not always front-of-mind in busy, task-filed appointments where the focus of the clinician and the client is often on the immediate issues at hand.
Ongoing Research 
The second stage of this project is currently underway, with a series of focus groups involving both potential cochlear implant candidates and their significant others, and hearing healthcare clinicians, to identify what prompts discussion of cochlear implants, what information is generally sought out and through what sources. This will help in the design of tools that stimulate cochlear implant discussions both at home and in the clinic. It could also provide up-to-date, evidence-based cochlear implant information, functional assessments and personal accounts about cochlear implants, in addition to simplified referral processes, for clinicians and clients alike. It is recommended that more regular assessment of functional hearing outcomes (i.e. speech testing) is undertaken, either within the clinic or at home, to help facilitate more timely identification of potential cochlear implant candidates.
If you would to be involved in the study complete the form below:
Research participant
"*" indicates required fields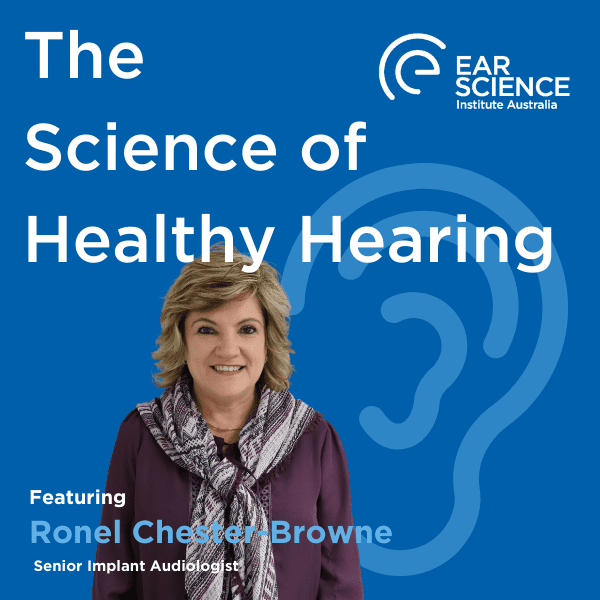 Myth Busting Cochlear Implants: Rare and radical or routine treatment for severe hearing loss?
Senior Implant Audiologist Ronel Chester-Browne will share with us her knowledge and insights into Cochlear Implants.
This miraculous Australian invention was once considered quite a rare and radical intervention, these days Cochlear Implants are routinely recommended for clients who Audiologists identify would benefit from one.
References 
1. Clark, G.M. (2006) The multiple-channel cochlear implant. Philos Trans R Soc Lond B Biol Sci: 361(1469):791-810.
2. Zeng, F-G. (2022) Celebrating the one millionth cochlear implant JASA Express Lett. 2 (7), 077201
3. Rapport F. et al. (2020) Adults' cochlear implant journeys through care: a qualitative study. BMC Health Serv Res. 20(1):457.
Derived from Audiology Now. Redistributed with permission from Audiology Australia.