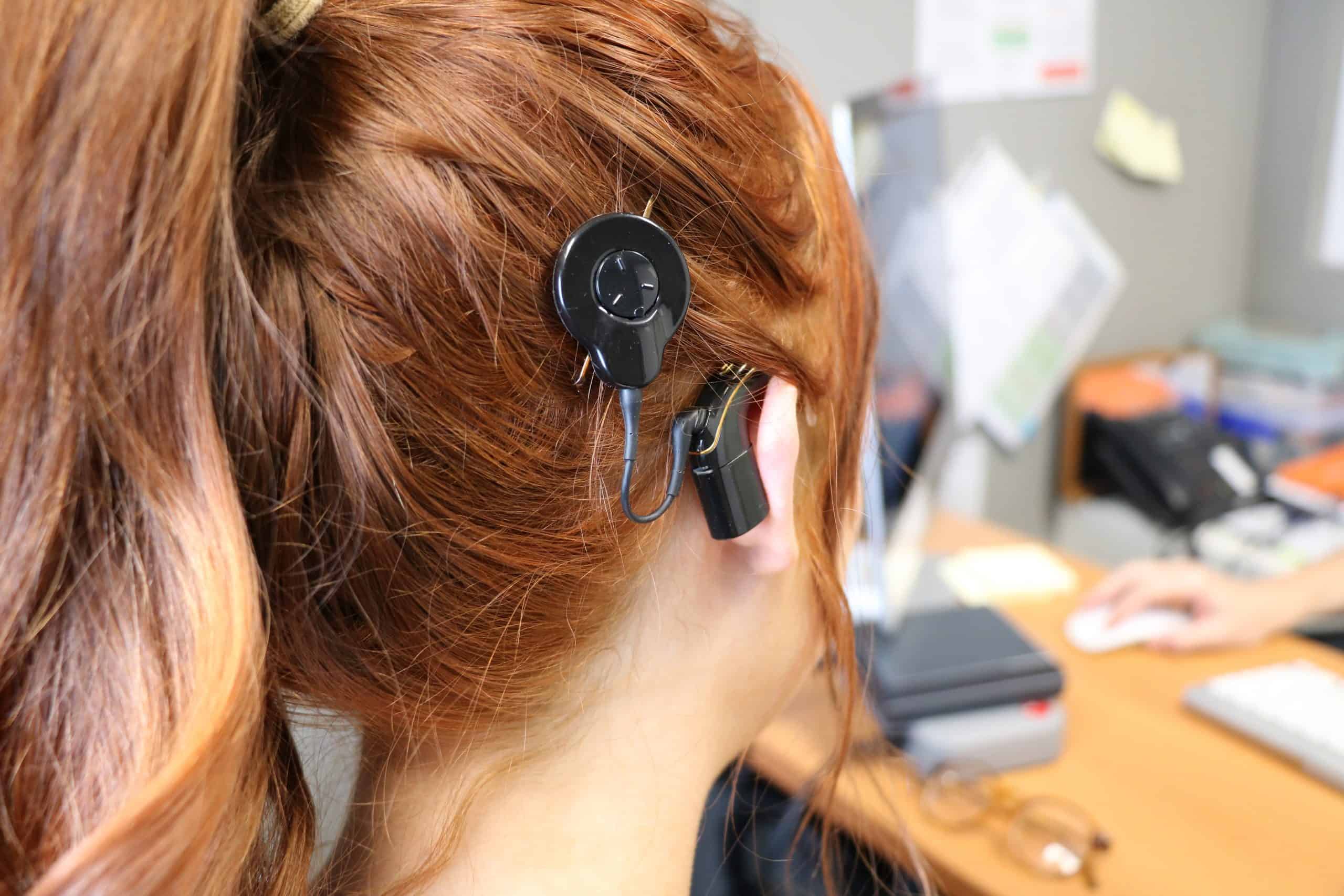 A Cochlear Implant Can Be Life-Changing
Cochlear Implants might be a suitable option for people who are experiencing significant difficulty to hear in spite of using traditional amplification devices such as hearing aids.
Cochlear Implants Will Benefit You If You Have Difficulty:
Hearing in the presence of background noise
Hearing over the telephone
Hearing the television
Participating in group conversations when 2 or more people are talking at once
Understanding what people are saying, hearing the speech but limited clarity
If this is the case, you might consider a cochlear implant.
How do they work?
Cochlear implants bypass the damaged part of your inner ear to stimulate the hearing nerve directly, an implant can make sounds clearer, not just louder.  It also provides a long term, stable hearing outcome.
Am I a candidate?
Any person with a moderate, severe or profound degree of hearing loss that is sensorineural (in the inner ear or cochlear) in one or both ears might be a possible candidate for a cochlear implant. In most cases, it is essential that the person has trialled hearing aids unless the hearing loss is of such a severe degree that they cannot be fitted with one. There is no lower or upper age limit. An audiological and medical assessment will review the integrity of the nerve and expectations will be discussed, depending on the hearing and amplification history provided during the assessment.
What's involved in the procedure?
All that we require to review possible candidacy is a recent audiogram and where possible, a summary of the hearing and amplification history. Once this information has been received by our clinic, we can book an appropriate appointment.
During this appointment, your hearing will be assessed with amplification devices and the results will be discussed. We will make a recommendation to ensure that you receive the best possible hearing outcome with your Cochlear Implant.
If you are a suitable candidate for a cochlear implant, you will be referred for a medical review. If you are not a suitable candidate, other recommendations will be provided to ensure that your hearing concerns are addressed. Cochlear Implant costs can vary however your options will be outlined during this review.
Expected hearing benefits
Hearing through a cochlear implant is very different to hearing through a hearing aid.
Cochlear implants are life-changing for many of our clients. How well you do with an implant can depend on many things, everyone is different. Our research shows that the majority of our adult cochlear implant recipients report significantly improved hearing in quiet and noise. People with many types of hearing loss could benefit from a cochlear implant.
Talk to someone who knows
The Ear Science Implant Clinic offers a mentor program to give you the opportunity to speak with someone who understands how you are feeling and who has been through the process of getting a cochlear implant before.
Our Mentors are kind, caring people who are happy to volunteer their time and share their experiences to support you.