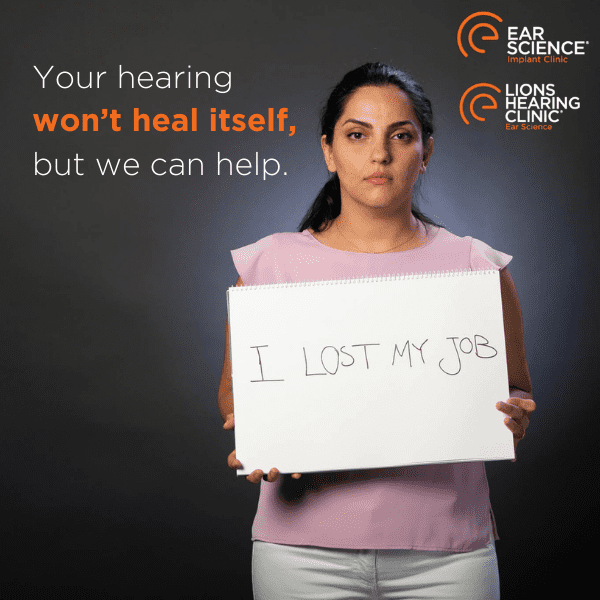 "I lost my job"
Behnaz had a minor hearing loss since she was four years old. She was diagnosed with bilateral mild hearing loss but only started wearing hearing aids when she was 26 years old.
In 2016 Behnaz experienced a sudden drop in her hearing that led her to stop wearing her left hearing aid as it no longer made any difference. As a result of her hearing loss, Behnaz lost her job and confidence; she felt like a failure. Even with her degree behind her, she struggled in interviews because of her hearing. Behnaz isolated herself and felt like she had lived in a cocoon for months. She felt embarrassed having to get people to write down everything for her, "It took me many little steps to accept the new me!" said Behnaz.
Behnaz was implanted with her cochlear implant in 2021 and is amazed at how well she can hear with it. Her cochlear implant has given her confidence back and has improved her hearing health and mental health. She can listen to and participate in conversations, even on the phone, something she couldn't do before.
After my cochlear implant, I got my confidence back.
Behnaz loves her cochlear implant and is very proud of it. She loves to wear it bold and bright, "It helped me get the chance to live my life to its fullest again. It is now my BFF. I cannot hide my best friend." Says Behnaz.
Behnaz has a beautiful little three-year-old daughter, and now with her cochlear implant, she will hear all of her special moments.
Your hearing won't heal itself, but we can help.
Could a cochlear implant be right for you?
Hearing aids help many people, but as your hearing loss progresses a hearing implant may give you the clarity and volume you need to understand speech again.Hearing implants are life-changing devices that can help you hear sounds you no longer hear with your hearing aids, restoring your confidence and connecting you to loved ones.Ear Science Implant Clinic is proudly Western Australia's largest private hearing implant program.Translating the latest research into surgical and clinical care with a comprehensive medical team including Ear Surgeons, qualified Hearing Implant Audiologists, and other specialists all dedicated to restoring your confidence, with appointments and surgery times to suit you.
Trust your hearing to the experts. Contact us and speak to people who have hearing implants.
Hearing Implant Assessment Form
Our hearing implant clinic is the largest in WA, with a team of audiologists in Perth caring for over 1,400 hearing implant recipients.
Ear Science Implant Clinic has become the largest hearing implant and cochlear implant clinic in Perth, changing the lives of more than 120 West Australians each year. Successful clinical outcomes are achieved by combining current research and the latest technology. We have a multidisciplinary team of Perth's leading ear implant surgeons and experienced hearing implant Audiologists working alongside neurologists, radiologists, and psychologists.
A dedicated hearing or cochlear Implant Coordinator will guide and support each person through their individualised hearing implant journey.
With the choice of surgeon, hearing implant technology, and surgery time, start a conversation about hearing implants or cochlear implants with the Ear Science Implant Clinic today.