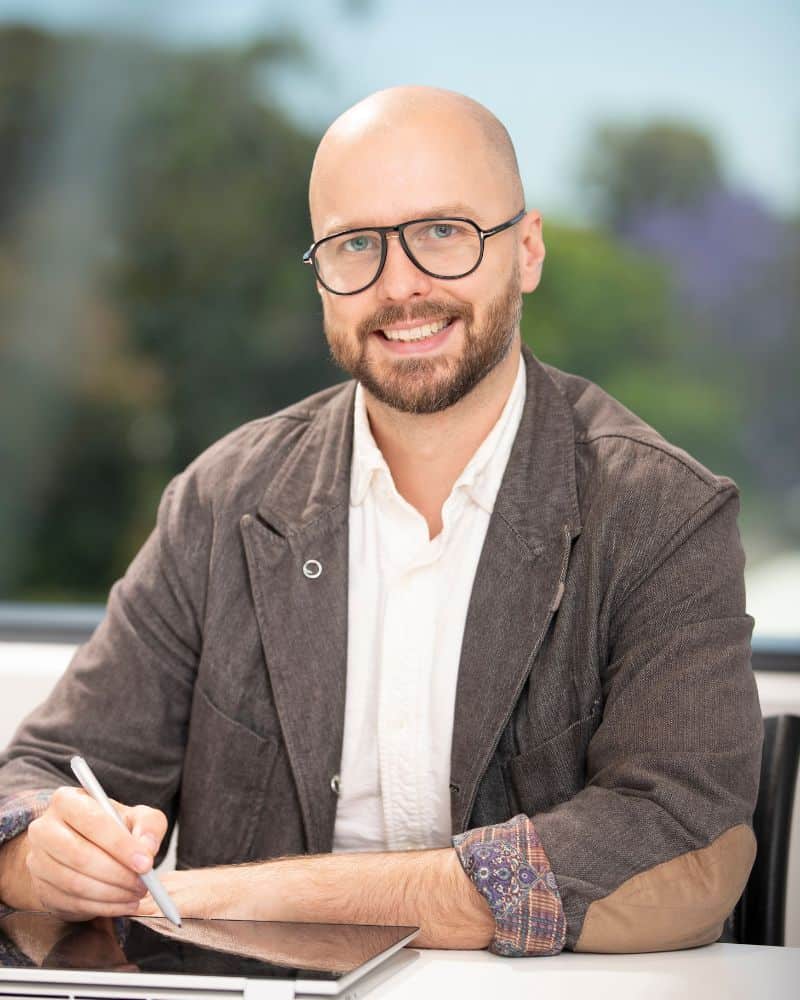 Congratulations to Dr Christo Bester, Research Lead – Clinical Physiology at Ear Science Institute Australia, for being awarded $100,000 under the WA Government's Near-miss Awards for Emerging Mid-Career Leaders. 
Dr Bester specialises in cochlear electrophysiology, cochlear mechanics, and translating research findings into clinical applications. His work encompasses a comprehensive approach, starting from understanding the challenges faced by cochlear implant recipients during their journey, collaborating with surgeons to enhance their practices, and engaging with cochlear implant manufacturers to develop safe and innovative devices. By fostering this cycle of collaboration, Dr Bester aims to provide optimal outcomes for current and future cochlear implant patients. 
Cochlear implants have revolutionised the treatment of severe hearing loss, but determining who will benefit from an implant can be a complex task. Additionally, the implantation process and subsequent healing can have implications for inner ear function. Dr Bester's project focuses on addressing these challenges and deepening our understanding of cochlear implants as a solution for severe hearing loss.  Expressing his gratitude, Dr Bester said, 
This grant will support our ongoing work on cochlear implants. I am honoured to lead an exceptional team as we strive to comprehend the intricacies of the ear's response to implantation and explore avenues for improvement."
Dr Bester's research project will involve precise measurements of inner ear function before, during and after cochlear implantation. By meticulously studying these dynamics, the team aims to enhance our comprehension of how the ear reacts to implantation and identify strategies to optimise outcomes for patients. 
Sandra Bellekom, CEO at Ear Science Institute Australia, emphasised the significance of Dr Bester's work in addressing the escalating issue of hearing loss,
Dr Christo Bester's research is crucial for shaping the future of hearing loss treatment. The recognition by the WA Government of the importance of his work to our community's health is truly inspiring", said Sandra. 
The WA Near-miss Awards (WANMA) Ideas Grants 2022 program, with a substantial funding pool exceeding 2.3 million dedicated to the WA health and medical research sector, is made possible by the State Government's Future Health Research and Innovation (FHRI) Fund. This program provides support to exceptional WA researchers who narrowly missed out on highly sought-after National Health and Medical Research Council (NHMRC) Ideas Grants in 2022.  
For the full list of successful recipients of the WA Near Miss Awards: Ideas Grants 2022 program, please visit the Future Health Research and Innovation website.