Audiology, Tinnitus and Hearing Aid Services in Neutral Bay, NSW
Lion's Hearing Clinic is coming to New South Wales!
As a part of Ear Science Institute Australia, an independent medical research institute, Lions Hearing Clinic is committed to providing comprehensive ear and hearing care services. We take pride in being a trusted hearing care provider, with a team of fully qualified audiologists who will address all your hearing related needs.
Situated in Neutral Bay within the Big Bear Shopping Centre, Lions Hearing Clinic offers a wide range of hearing services, ongoing support and commission-free treatments, selected from the world's leading manufacturer's devices.
Your hearing impacts your perception of the world around you. Hearing loss can isolate you from conversations and make it difficult to do the things in life that you enjoy, from socialising with friends and family to watching TV.
Lions Hearing Clinic is dedicated to helping you improve your hearing and get you back to enjoying the sounds in your life and conversations with loved ones.
HEAR WELL LIVE WELL | Request your appointment at Neutral Bay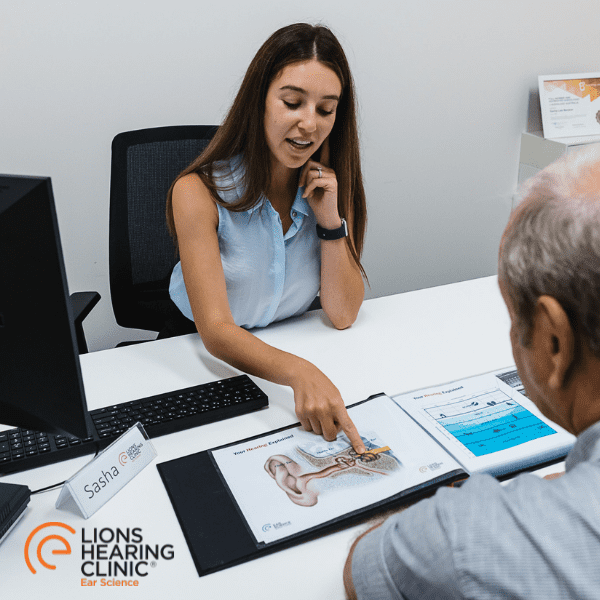 Location
Your Lions Hearing Clinic in NSW is located at 5/116 Military Road, Neutral Bay.  The clinic is open Monday to Friday from 9am to 5pm.
Located within the Big Bear Shopping Centre.
The following paid parking is located within walking distance of the clinic:
A basement car park is located in the shopping centre, it is $18 for 3 hours with the first 90 minutes free
An ACROD parking bay is located in the basement car park with accessible toilets available.