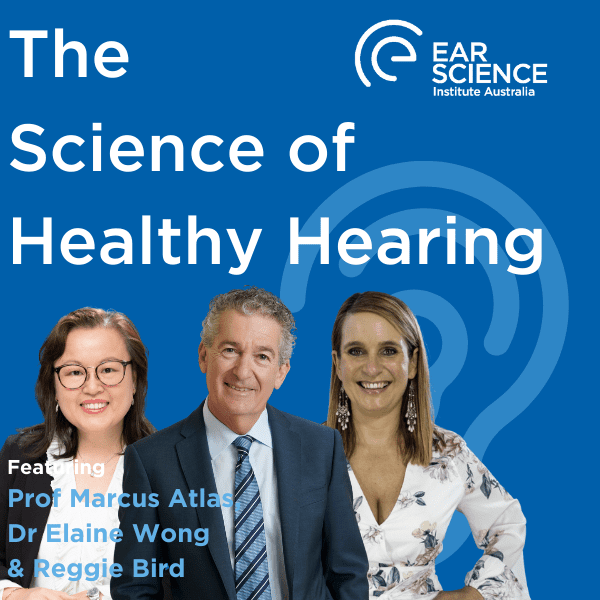 In this episode, two-time Big Brother winner Reggie Bird discusses her recent diagnosis of Usher Syndrome, a rare but debilitating condition leading to deaf-blindness which to date is incurable. Reggie shares her story and highlights the importance of raising awareness and her support for research into treatments and a cure
We are then joined by Principal Research Fellow Dr Elaine Wong and Surgeon Scientist, Founding Director of Ear Science Institute Australia Professor Marcus Atlas who are part of a world-leading research team developing gene therapy to repair and regenerate hearing. Their ground-breaking research using stem cells has the potential to unlock insights into the genetic causes of hearing loss with the ultimate goal of finding a cure. In their current project, their team is focused on Usher Syndrome and they will share the current status of this vital research.  
In this episode, you will learn
Reggie Bird's personal story on the impact of her recent Usher Syndrome diagnosis 
History of Ear Science and Usher Syndrome research together with collaborators
Genetic causes of hearing loss
How Ear Science is unlocking the genetics of hearing loss in the lab
The sorts of drugs or treatments that are being tested and what has been learnt so far
Prof Marcus Atlas AM, Founding Director of Ear Science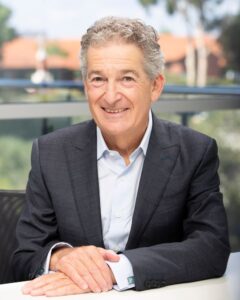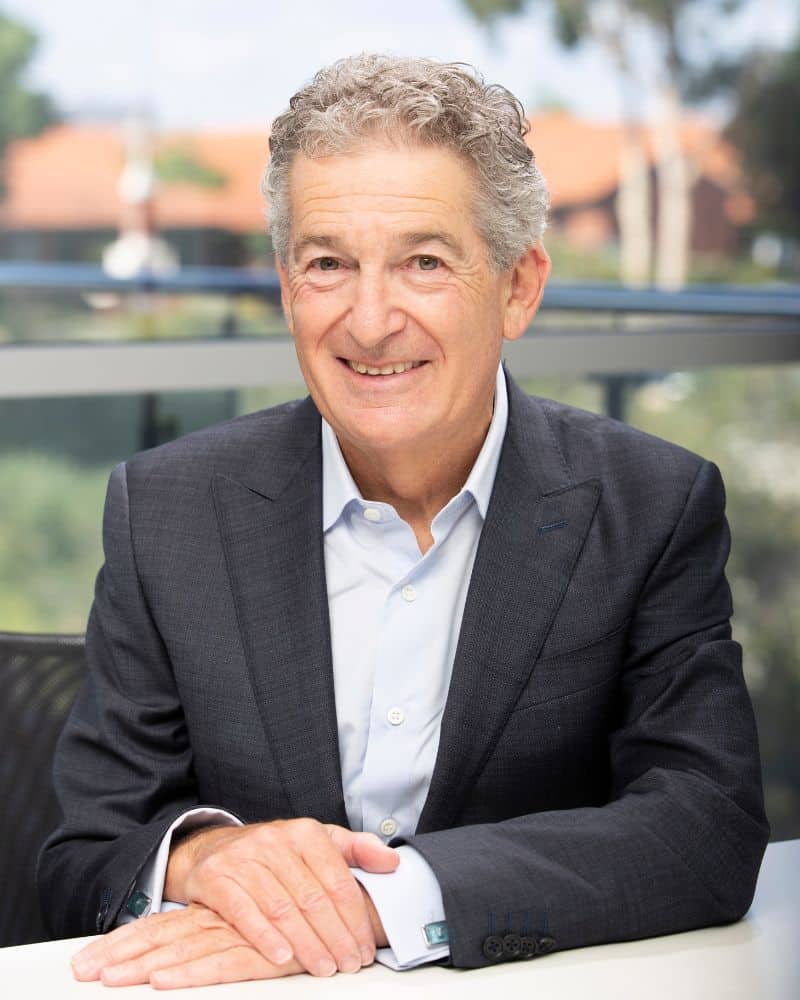 Professor Marcus Atlas is the Foundation Director of Ear Science Institute Australia and the Ear Sciences Centre at UWA.  He has an international reputation in ear and skull base surgery, establishing a sizeable multidisciplinary skull base surgery unit and a new cochlear implant clinic in WA.  Under his directorship, Ear Science Institute Australia has grown from its small beginnings in 2001 into a medical research institute employing over 150 clinicians, scientists, audiologists and students in two new state-of-the-art buildings focused on translational research, clinical service and education.
Dr Elaine Wong, Principal Research Fellow at Ear Science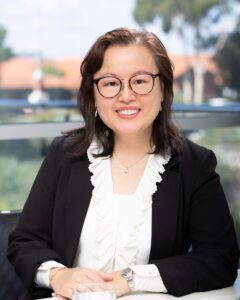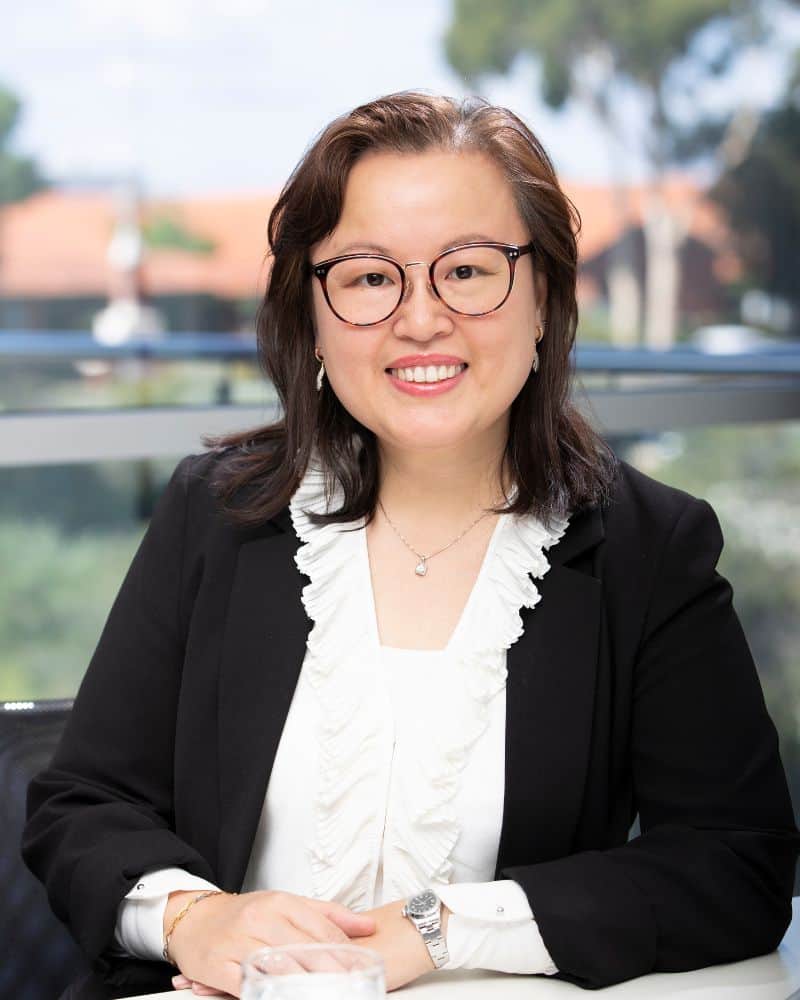 Dr Elaine Wong is internationally recognised for her expertise in human stem cell, gene therapy and inner ear hair cell regeneration. She is a Principal Research Fellow at Ear Science Institute Australia and an Adjunct Senior Research Fellow at the Medical School at Curtin University and Ear Sciences Centre at the University of Western Australia. Elaine's research focuses on understanding the genetic, cellular and molecular factors underlying human deafness to develop novel therapies to restore hearing. Her lead research programme currently investigates the therapeutic potential of hair cell regeneration
Reggie Bird, Two-Time Big Brother Winner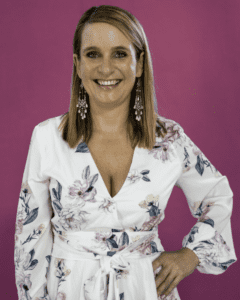 Reggie Bird is an Australian television personality best known for being a contestant on and winning Big Brother Australia in 2003 and 2022. Reggie is a mother of two and has recently been diagnosed with Usher Syndrome.
Episode Resources
Scientists join forces to tackle Usher Syndrome
Paving the way to cure Usher Syndrome: landmark findings in new paper
Finding a Cure for Usher Syndrome
Season 1 | When will we have a cure for hearing-loss
McLenachan, S.*, Wong, E.Y.*, Leith, F., Moon, S.Y., Zhang, D., Chen, S.C., Zhang, X., Thompson, J.A., McLaren, T., Lamey, T., De Roach, J.N., Atlas, M.D., Dilley, R.J. and Chen, F.K. (2019) Generation of two induced pluripotent stem cell lines from a patient with compound heterozygous mutations in the USH2A gene. Stem Cell Research, 36, 101420 (*Co-1st author)
https://doi.org/10.1016/j.scr.2019.101420 
Take care of your hearing by making listening safe
Zaw, K^., Wong, E.Y^., Zhang, X., Zhang, D., Chen, S.C., Thompson, J.A., Lamey, T., McLaren, T., De Roach, J.N. Wilton, S.D., Fletcher, S., Mitrpant, C., Atlas, M.D., Chen, F.K., McLenachan, S. (2021) Generation of three induced pluripotent stem cell lines from a patient with Usher syndrome caused by biallelic c.949C>A and c.1256G>T mutations in the USH2A gene. Stem Cell Research, 50, 102129 (^Co-1st author) https://doi.org/10.1016/j.scr.2020.102129 
Whatley, M., Francis, A., Ng, Z.Y., Khoh, X.E., Atlas, M.D., Dilley, R.J., Wong, E.Y.* Usher syndrome: genetics and molecular links of hearing loss and directions for therapy. Frontiers in Genetics, 11, 565216. (*Corresponding author)
https://doi.org/10.3389/fgene.2020.565216 
Wong, E.Y., Xu, C.Y., Brahmachary, M. and Xu, P.X. (2016) A novel ENU-induced mutation in Myo6 causes vestibular dysfunction and deafness. PLoS ONE, 11, e0154984.
https://doi.org/10.1371/journal.pone.0154984