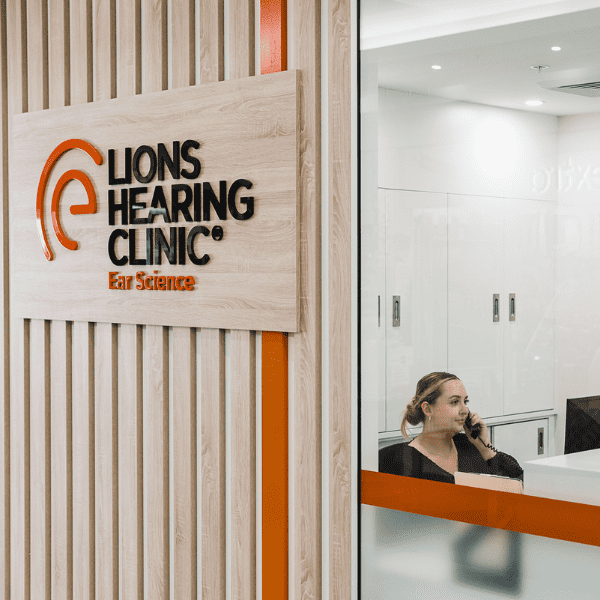 WAs most trusted hearing provider
Lions Hearing Clinic, part of Ear Science Institute Australia, is a leading provider of comprehensive hearing healthcare services backed by the latest research. With a focus on personalised care and the latest hearing technology, our dedicated team is committed to improving the quality of life for individuals with hearing loss.
We offer a wide range of services, including hearing assessments, hearing aid fittings and ongoing support. Our clinics aim to provide accessible and effective hearing solutions to enhance communication and overall wellbeing.
Lions Hearing Clinic now open in Dunsborough!
As a leading provider of comprehensive hearing services, we understand the importance of accessibility to quality hearing healthcare. We are excited to announce the opening of Lions Hearing Clinic Dunsborough that is a significant step towards providing better access to hearing healthcare services for people living in Dunsborough and the surrounding areas.
The clinic is open on Thursdays from 9am until 4pm. While the Dunsborough clinic is currently open one day a week, we have high hopes of expanding our services in the future to better cater to the needs of the community. We strongly believe that everyone deserves access to exceptional hearing healthcare, and we are committed to making this a reality for the people of Dunsborough.
At Lions Hearing Clinic, our dedicated team of experienced professionals are committed to providing personalised care and support to each and every client. We offer a wide range of services, including hearing assessments and hearing aid fittings. Our qualified audiologists enable us to deliver quality hearing care with accurate diagnoses and effective treatment options to improve your hearing health.
We eagerly look forward to welcoming new clients and establishing strong connections within the Dunsborough community. Our goal is not only to address hearing concerns but also to promote healthy hearing practices through education and awareness initiatives. Together, we can foster a culture of hearing wellness and enhance the overall quality of life for individuals in Dunsborough.
Whether you are seeking a hearing assessment, require assistance with hearing aids, or simply have questions about your hearing health, our dedicated team is here to help. Book an appointment today at our Lions Hearing Clinic in Dunsborough, and take the first step towards better hearing.
To schedule an appointment, please complete the below appointment form.
Dunsborough | Audiology & Hearing Aids

HEAR WELL. LIVE WELL | Request your appointment at Dunsborough