Audiology, Hearing Aids, Tinnitus & Cochlear Implant Services in Subiaco

As part of Ear Science Institute Australia, Western Australia's own independent medical research institute, Lions Hearing Clinic is dedicated to ear and hearing care. We are the most trusted hearing care providers with confident, qualified clinicians ready to care for all of your hearing needs.
Lion's Hearing Clinic in Subiaco provides complete hearing services, ongoing support and commission-free treatments, selected from the world's leading manufacturers.
HEAR WELL. LIVE WELL | Request your appointment at Subiaco
Kind words from Lions Hearing Clinic Subiaco
Friendly staff, punctual, easy parking, free initial assessment, very competent and friendly technician (Liz), she fully explained my results.
Such a positive experience from walking through the door to getting my Lyrics
Steff gave me wonderful and genuine reassurance about my concerns.
The entire team were very professional from the moment I walked into when I received my hearing aids. Everything was explained carefully and there was no hard sell when I was to choose which hearing aid was best for me.
Good authoritative service over many years.
Staff are a credit to your organisation always genuinely friendly and knowledgeable.
Great experience all round!
Everything has been explained well.
I received the best of care. All aspects of my hearing issues were clearly explained, as were treatment options and potential outcomes. I always felt was in the hands of people who knew what they were doing. Importantly, I felt I was being treated as a human being rather than a name and number on a piece of paper.  I am most grateful.
Robert Maumill
Location
Your local Subiaco clinic is located within the Ear Science Institute Australia's HQ at Level 2 1 Salvado Rd Subiaco.  The clinic is open Monday to Friday from 08:30 through to 16:30.
There is paid parking directly under the building.  There is also paid parking within walking distance of the clinic.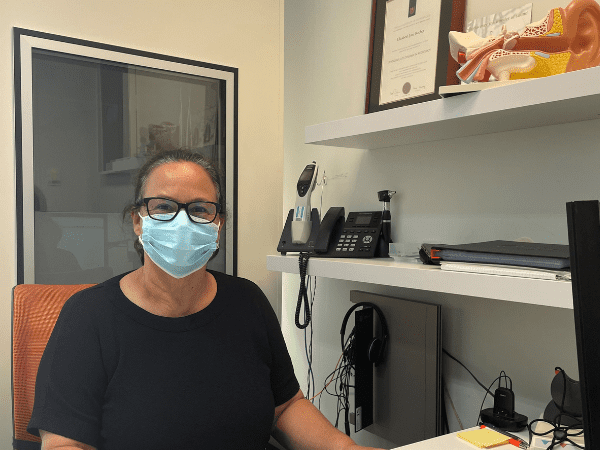 Your hearing won't heal itself but we can help
Hearing aids help many people, but as your hearing loss progresses, a cochlear implant may give you the clarity and volume you need to understand speech again.   
Cochlear implants are life-changing devices that can help you hear sounds you no longer hear with your hearing aids, restoring your confidence and connecting you to loved ones.