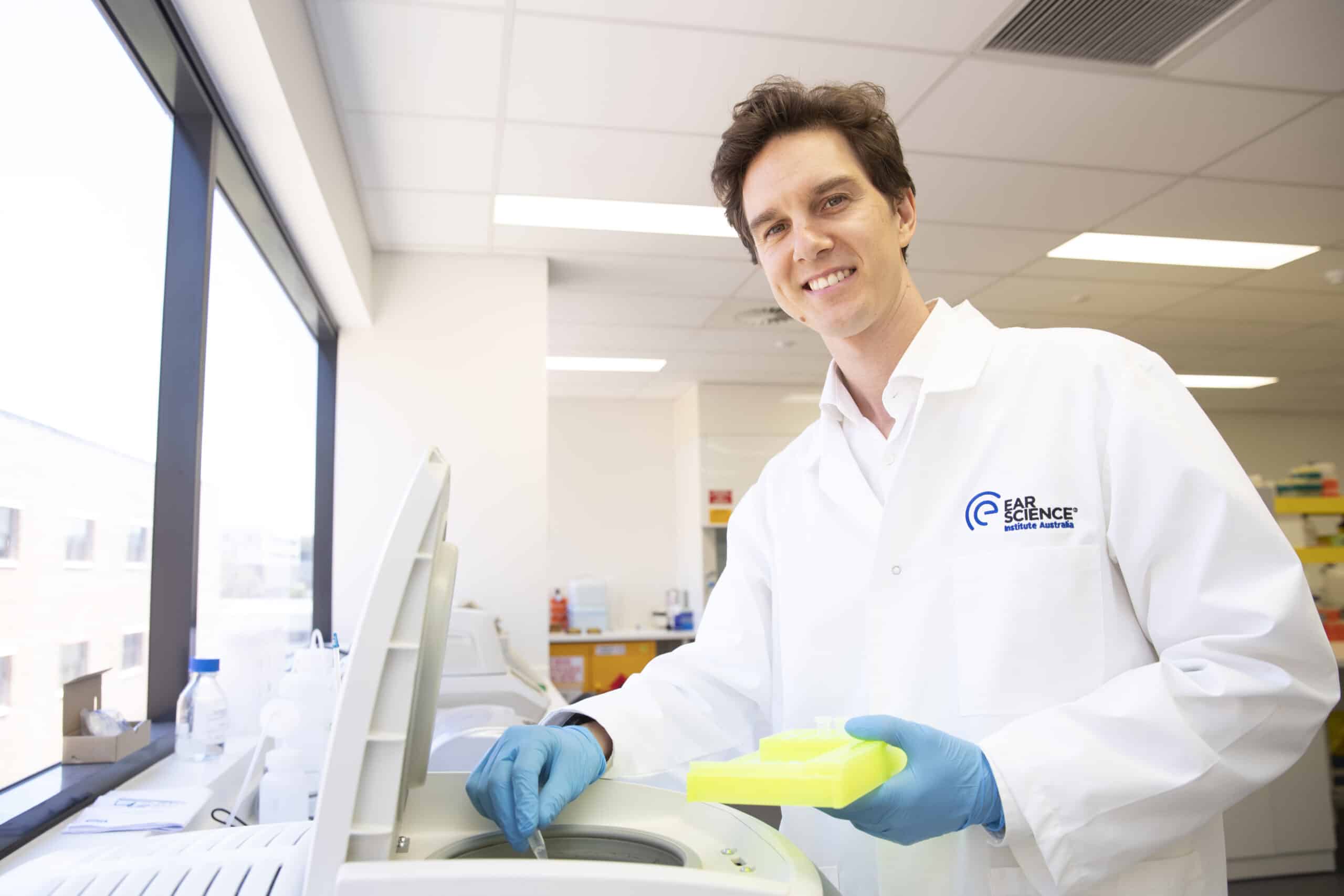 Ear Science has signed a two-year agreement with Anteris Technologies Ltd to use its proprietary silk-based technology for human cardiovascular applications and develop a synthetic heart valve substitute for clinical use.
Over a 10-year journey of discovery and science, researchers at Ear Science Institute Australia have developed an implant, ClearDrum®, based on silk fibroin to treat chronic middle ear disease.
Silk is a natural biopolymer that is safe to use in humans. Ear Science has developed expertise to enable the mechanical properties and biodegradability profile of silk biomaterials to be changed. The research and development of this product at Ear Science is led by Dr Filippo Valente.
Dr Valente has established a new collaboration with ASX-listed MedTech company Anteris Technologies and he is now working with their team to develop a new synthetic device for Transcatheter Aortic Valve Implantation (TAVI).
Anteris Technologies Ltd has created one of the world's most durable heart valves to deliver clinically superior solutions to TAVI patients.  As Anteris' valve currently uses animal-derived material, they are looking to adapt their design, using Ear Science's silk-based material, to develop their next generation prosthesis.
With over 97,000 Australian's living with severe aortic valve stenosis (narrowing), the condition is one of the most common and serious heart diseases.  Aortic valve stenosis reduces or blocks the blood flow from the heart to the aorta, the body's largest artery, to the rest of the body. Without undergoing valve replacement, aortic valve stenosis is associated with a very poor prognosis with a greater than 50% mortality within five years.
Over the next two years, Dr Valente and his team will work with Anteris to use Ear Science's ClearDrum® silk-based materials technology to develop human cardiovascular applications for synthetic valve replacement.