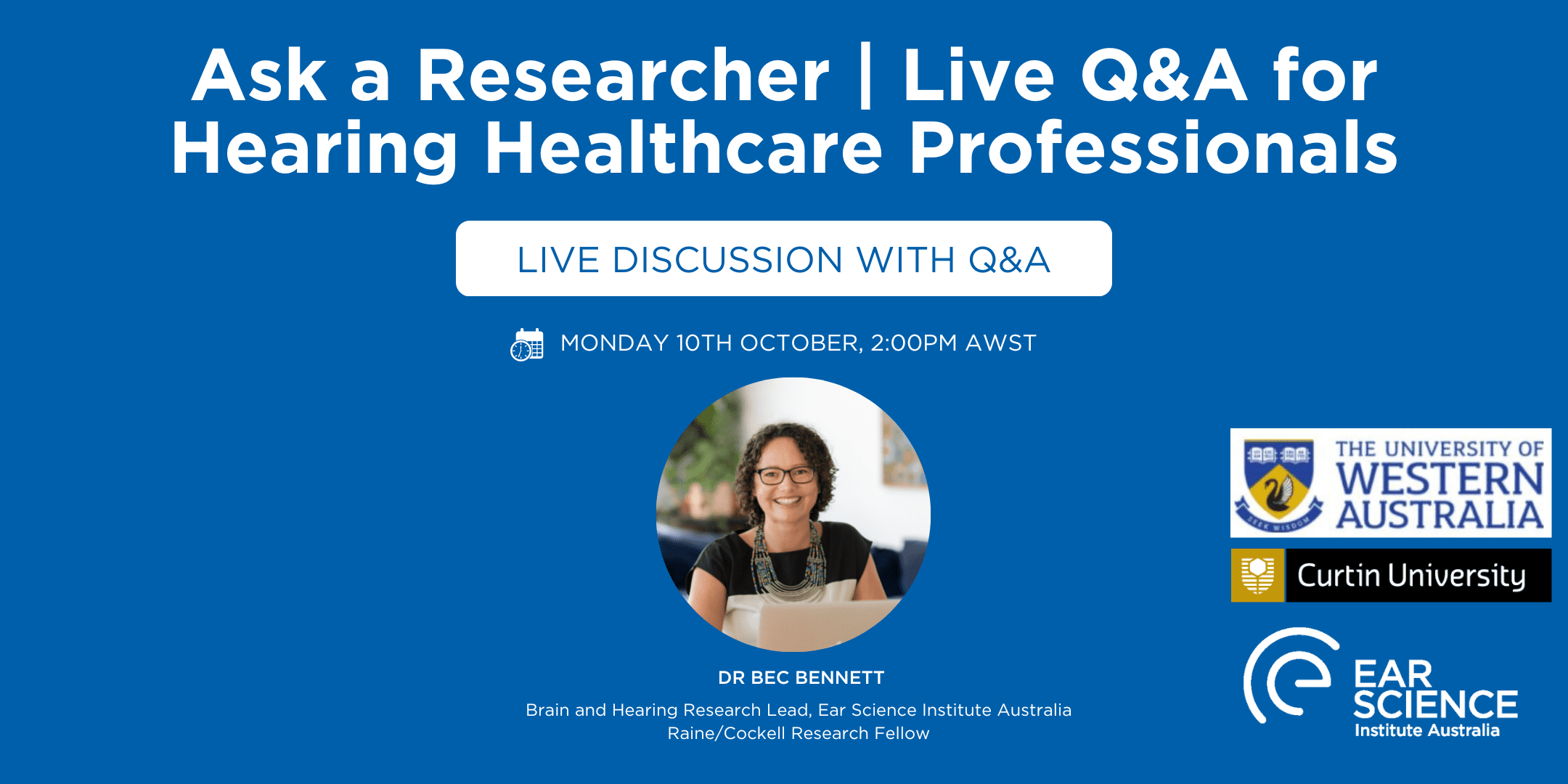 Live webinar for hearing healthcare professionals
Understanding how your client's body, mind and environment interact is vital to providing holistic, person-centred hearing healthcare.
What does the latest research have to say about the emerging links between hearing loss and its impact on our mental and physical health? What role should health care providers and support services play?
This special live Q&A is proudly presented by Ear Science Institute Australia during Mental Health Week. In partnership with the University of Western Australia, and Curtin University this 30-minute session will explore the critical intersection between your client's mind, body, and environment on their mental health.
The session will be led by Dr Bec Bennett, and will offer clinicians an opportunity to connect directly with the researchers to improve their clinical practice and support their clients' mental well-being.
Mental Health Week is a national week celebrated each year in October. Mental Health Week provides an opportunity to address and highlight the connection between our physical and mental health.
Study | Ref Bennett RJ, Saulsman L, Eikelboom RH Olaithe M. (2022). Coping with the social challenges and emotional distress associated with hearing loss: a qualitative investigation using Leventhal's self-regulation theory. International Journal of Audiology, 61(5), 353-364.
Dr Bec Bennett | Dr Bec Bennett's research focuses on the experience of hearing loss, including how hearing loss can affect us socially, emotionally and psychologically. She is working towards a future where audiologists see the client in their whole experience and provide a suite of intervention options that address not only the hearing loss, but also the social, emotional and psychological impacts of hearing loss.