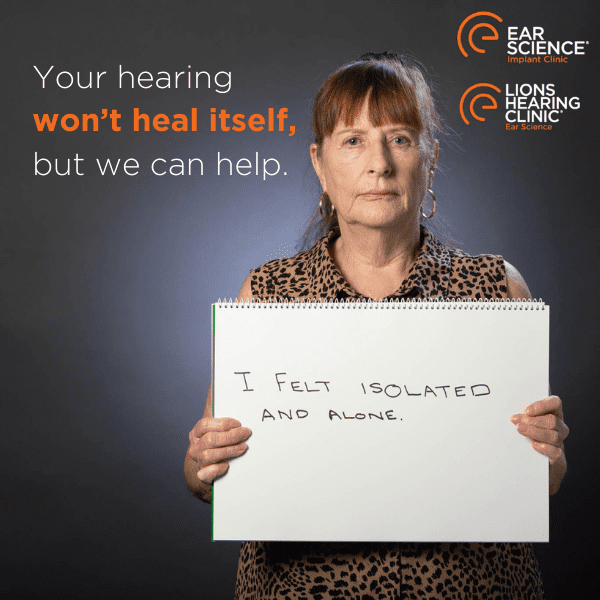 "I felt isolated and alone"
Larraine first experienced her hearing loss around 20 years ago.  During this emotional time, she felt sad and angry at losing something that was a part of her.
Communicating with people was exhausting for Larraine, and everyday life for her became a struggle.  While she did wear hearing aids, they stopped working for her, making it challenging to participate in social activities and conversations.
I felt isolated and alone.
Receiving her first implant on her left side in 2015, Larraine was so happy with the outcome that she didn't hesitate to get her second implant in 2020. Larraine says that her cochlear implant has improved her everyday life.  She can now go out and enjoy what life has to offer.  She is more confident to socialise and does not feel so isolated.
My cochlear implants gave me a second chance to lead a more normal life.
Your hearing won't heal itself, we can help
Thousands of Australians could benefit hugely from a hearing implant. Can you believe that only a little more than 8% of those that need a cochlear implant will get one?
At Ear Science Implant Clinic, we are committed to increasing this number and providing hearing implants to individuals all over WA.  With 4 locations, we are the most extensive private hearing implant clinic in Western Australia.
With a highly-skilled team of audiologists in Perth working alongside experienced surgeons, our team cares for over 1,400 hearing implant recipients.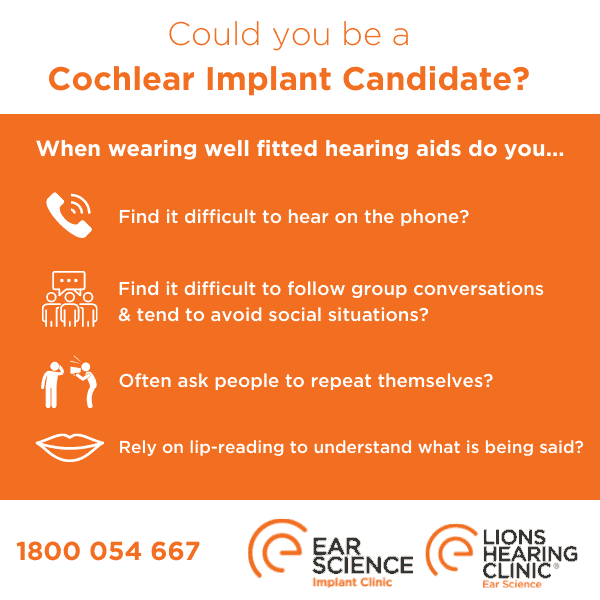 Hearing Implant Assessment Form