We are working on world-class hearing research with the sole aim of improving the quality of life of people who are impacted by hearing loss and ear disease.
Our research incorporates laboratory and population-based studies with clinical research investigating hearing outcomes, service delivery, and involvement in clinical trials.
Our researchers and clinicians work very closely together. Therefore, our research outcomes can be seamlessly and rapidly implemented into our clinics, allowing us to provide evidence-based, patient-centred hearing care for all our clients.
We cannot carry out this research without the invaluable support of our volunteers and community supporters.  If you are interested in becoming part of the solution for improved hearing and ear health you can do this in several ways:
Tick "yes" to being contacted for research opportunities on the details form at your next clinical appointment
Participate in research projects when there is a call
Participate in community focus groups and advisory boards
Become a community advocate for our research
Volunteer your skills to help our researchers
Donate to our research
If you are interested in any of these options, please complete the form below and we will be in touch.
You can make a valuable contribution to ear and hearing research by sharing your experience, time and knowledge with our researchers.
Current research projects & clinical trials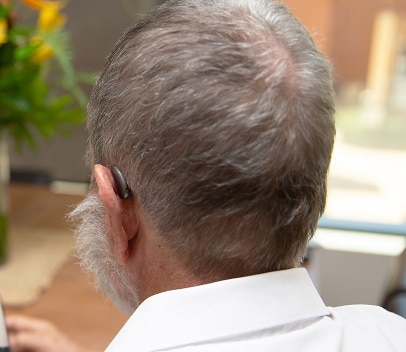 HEARCOG
Dr Dona Jayakody and the Australian Cognition and Hearing Loss project team are recruiting participants for this study.
We are asking the question, what happens when we treat the hearing loss with hearing aids?  We are researching whether we can delay or arrest dementia by treating hearing loss with hearing aids.
If you are 70+ years old and think you have hearing loss please get in contact with Ina Dorsheimer on 0409 623 367 to register your interest.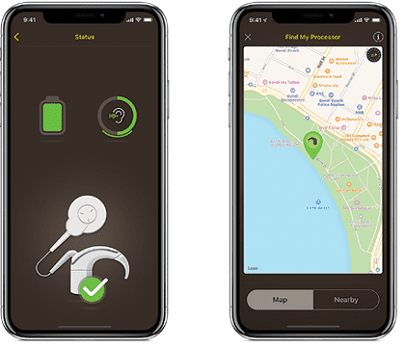 REMOTE STUDY CHECK
Dr Cathy Sucher is recruiting people of a remote check study.  This would involve two groups of patients;
Anyone with at least 12 months experience with a Cochlear Ltd Nucleus 7 implant and has an eligible implant (ie. anything but a CI22 implant).
Anyone who has had their first implant for less than 3 months and uses a Cochlear Ltd Nucleus 7 implant
The study is looking at using an addition to the Nucleus Smart App to monitor recipients implant function from home in addition to within clinic appointments, as required. The study enrolment lasts for 12 months. If individuals enrol, the standard clinical appointment fees are waived for the 12 month enrolment duration.
Register your interest to be part of our research