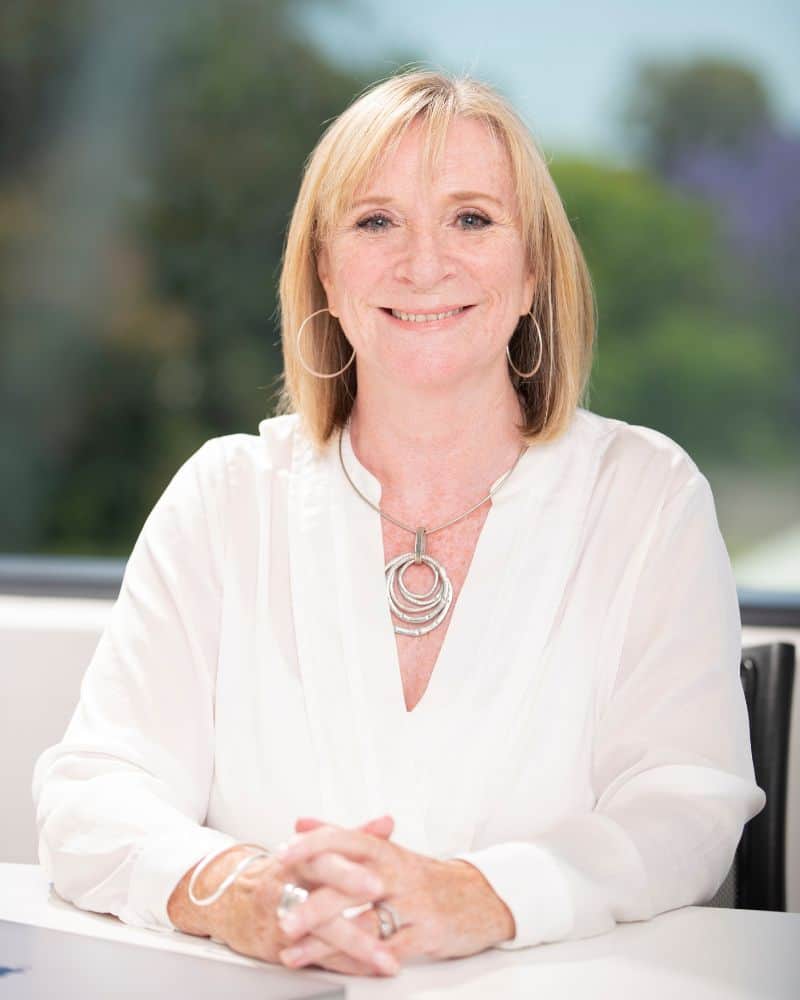 Assoc Prof Mel Ferguson
PhD, MSc, BSc
Snr Honorary Research Fellow
I wanted to be a clinical scientist in audiology because I think it is important that clinical practice is based on scientific principles and a robust evidence-base, and by doing my own research I can influence this in some way.
Dr Mel Ferguson is Associate Professor in Brain and Hearing at Curtin University, and leads the Ear Science Institute Australia's Brain and Hearing group.
Her research on adults with hearing loss has a translational focus that aims to influence clinical practice and promote healthy hearing. Areas of research interest: connected hearing health, listening and cognition including dementia and mental health, outcome measures, and service delivery models, underpinned by health behaviour and patient-centred approaches.
Prior to her joint position with Ear Science Institute Australia and Curtin University, Mel was Head of Audiological Science at the National Acoustic Laboratories in Sydney for two years, where she had responsibility for the Adult Hearing Loss research program. Previously, she was an HCPC-registered Consultant Clinical Scientist (Audiology) and Associate Professor in Hearing Sciences at the NIHR Nottingham Biomedical Research Centre, UK where she led the Mild to Moderate Hearing Loss program.
Mel has also worked at the MRC Institute of Hearing Research, and was the head of the Clinical Section. There she worked on early screening for hearing loss, modernising hearing aid services, and APD in children.
Mel has a long track record in audiology professional affairs, with leadership roles in the British Society of Audiology and British Academy of Audiology. She was Chair of the BSA Adult Rehabilitation Interest Group, Chair of the BAA Higher Training committee, and until her move to Australia was the Vice-chair of the BSA. She was a full member of the National Institute of Health and Care excellence (NICE) Guideline Development Committee on Hearing Loss that mandates healthcare in the UK. She is currently an Associate Editor for the International Journal of Audiology, Principal Fellow of the British Society of Audiology, and Fellow of the International Collegium of Rehabilitative Audiology.
Areas of research
Hearing loss & dementia
Ageing
Hearing rehabilitation
Hearing & mental health
Top publications
Ferguson MA, Henshaw H, Maidment DW, Heffernan E. 2019. Evidence-based Interventions for Adult Auditory rehabilitation: that was then, this is now. Seminars in Hearing. 40, 68-84.
https://www.ncbi.nlm.nih.gov/pmc/articles/PMC6363556/
Ferguson MA, Kitterick PT, Chong LY, Edmondson-Jones AM, Barker F, Hoare D. 2017. Hearing aids for mild to moderate hearing loss in adults. Cochrane Database of Systematic Reviews. Issue 9. Art. No.: CD012023.
https://www.cochranelibrary.com/cdsr/doi/10.1002/14651858.CD012023.pub2/full
Ferguson MA, Brandreth M, Brassington W, Leighton P, Wharrad H. 2016. A Randomized Controlled Trial to Evaluate the Benefits of a Multimedia Educational Programme for First-time Hearing Aid Users. Ear and Hearing, Mar-Apr; 27(2): 123-136.
https://www.ncbi.nlm.nih.gov/pmc/articles/PMC4764016/
Ferguson MA, Henshaw H, Clark D, Moore D. 2014. Benefits of phoneme discrimination training in a randomised controlled trial of 50-74 year olds with mild hearing loss. Ear and Hearing, 35(4), e110-e121.
https://www.ncbi.nlm.nih.gov/pmc/articles/PMC4072445/
Henshaw, H, Ferguson MA 2013. "Efficacy of Individual computer-based auditory training for people with hearing loss: A systematic review of the evidence". PLoS One, 8(5), e62836.
Read more on Melanie Ferguson