Restoring your confidence
If your hearing aids are not as helpful as you would like, a Cochlear implant may give you the speech clarity to regain your confidence in social situations.
How are cochlear implants different from hearing aids?
Hearing aids help many people by making the sounds they hear louder.   As hearing loss progresses, sounds need to not only be made louder, they need to be made clearer.
Cochlear implants can help you hear sounds you no longer hear with your hearing aids, especially high-frequency sounds (such as grand children and birds singing), and help to give you speech clarity.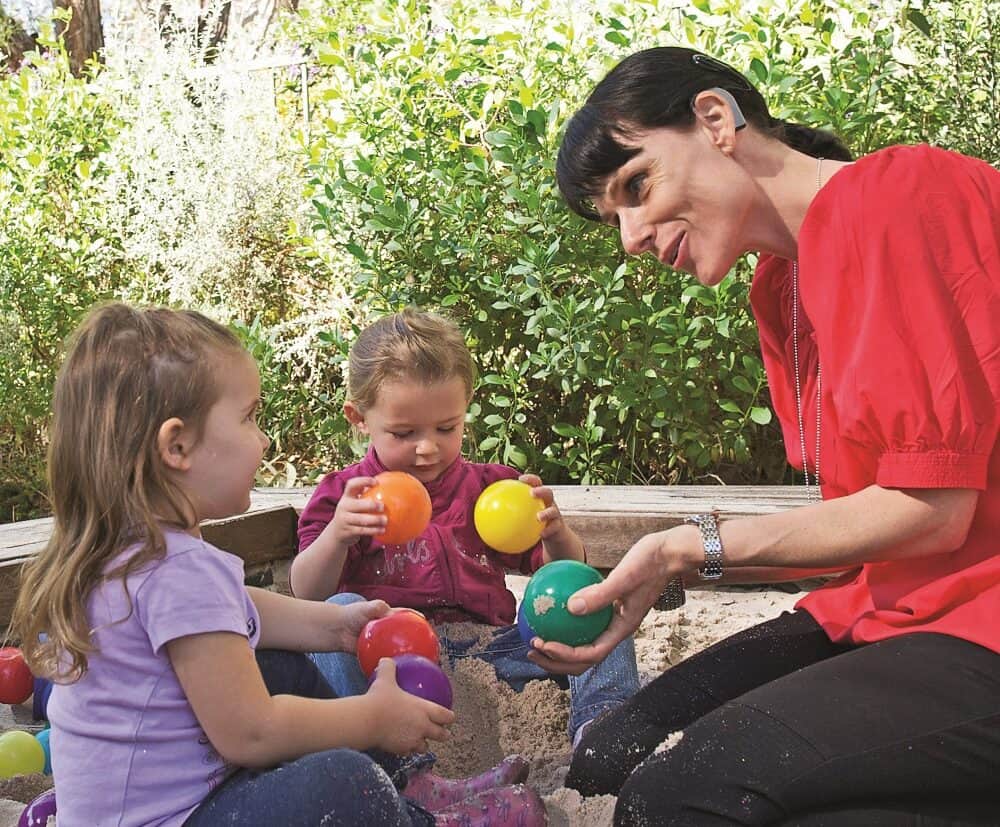 A cochlear implant may be for you if you answer YES to any of the below questions: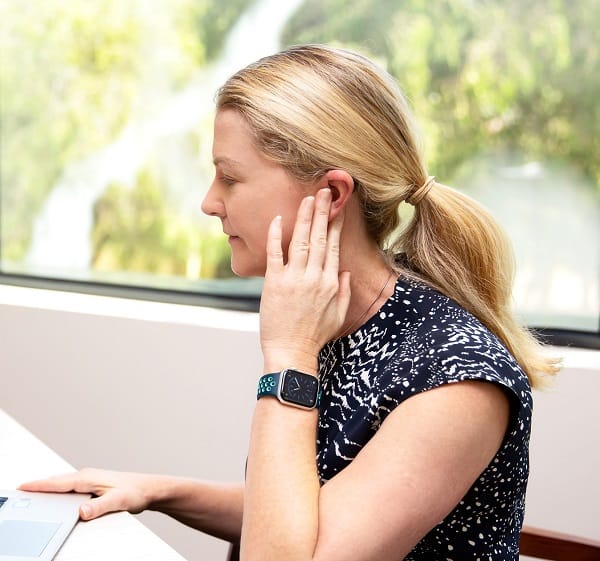 Mariann's mind feels sharper after treating hearing loss with a cochlear implant
Cochlear implants are life changing for many of our recipients. How well you do with an implant can depend on many things, everyone is different. Our research shows that the majority of our adult implant recipients report significantly improved hearing in quiet and noise. People with many types of hearing loss could benefit from a cochlear implant. An assessment with Ear Science Implant Clinic is the first step to finding out if this is suitable for you.
Hearing implant journeys
The cochlear implant is as close to a miracle that you will ever experience.
Shirley
It's made a big difference and it's changed my life in big ways.
Sam
"I had never heard water, splashing, underwater…anything. But that sound when you go under, it's unreal. I almost cried."
Jamie-Lee
After switch on, the feeling was brilliant. Being able to hear things from all directions was a new sensation. Hearing the seatbelt slide over my shoulder was something that I had never heard before. It was the little, subtle things that made the biggest impact. There is a mentor program in place to assist people with their decisions by speaking to previous recipients.
Peter
I have been attending Lions Hearing Subiaco for almost seven years. In September I received my second set of hearing aids. Throughout these years Lions has provided first class services. Your audiologists Angela (2015) and Steffanie have impressed me enormously.