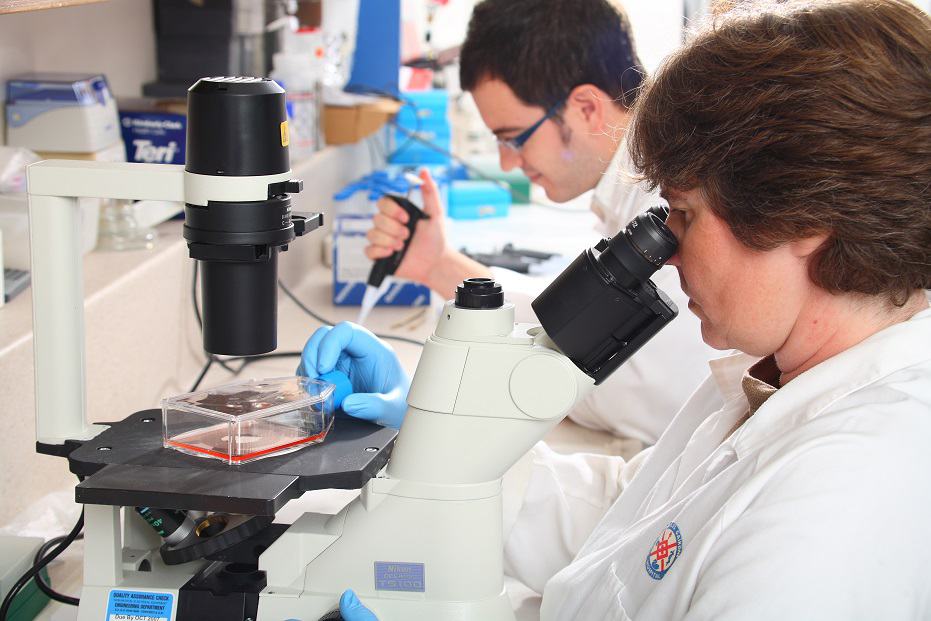 We are a training ground for the next generation of research scientists.
Benefit from a stimulating and supportive environment, well-resourced labs and facilities, and a comprehensive training and career development programme.
As part of our commitment to train research scientists we run a PhD programme for outstanding students.
We also host Honours, Masters and undergraduate students who are looking to undertake their thesis project in a world-class medical research institute.
Are you interested in a career in medical research?
Ear Science Institute Australia has exciting opportunities for Honours, Masters and PhD students to build their careers in scientific research. When studying at ESIA you will be involved with innovative and translational research, focused on solving the problems faced by people with ear and hearing disorders.
Supported by researchers and clinicians with extensive experience, eligible applicants will work in leading areas of research including audiology, pharmacology, stem cell biology, tissue regeneration and tissue engineering. Masters and PhD level projects are available in disciplines such as:
Molecular and cellular biology
Pharmacology
Hearing aids
Hearing implants
Clinical service delivery
Computer science
International health
Epidemiology
Genetics and
Drug delivery.
As a student at Ear science you will gain access to Ear Science's worldwide collaborative network consisting of researchers and companies across Australia, Asia, Africa, Europe and the Americas. Research will be conducted in Ear Science's state-of-the-art laboratory facilities at the Sarich Neuroscience Institute.
Funding and scholarships are available. For more information on an Honours or Post Graduate position in Ear Science research, please contact us for more details.
Application guidelines
Honours Researchers
Strong undergraduate performance.
Students with a background or interest in stem cells, regenerative medicine, pharmacology, biotechnology, materials engineering and/or epidemiology.
Desirable: Laboratory experience (for lab-based topics) and a view to continue onto post-graduate research
PhD/Masters Researchers
Graduates with first class Honours degree, or equivalent in a relevant area.
Likely to be competitive in a scholarship application.
Desirable: Authorship of a peer-reviewed publication.
Masters & PhD Scholarships
If you are a Masters or PhD candidate seeking a bright future in hearing science research, we want to hear from you.
Applicants are sought from under-graduate backgrounds in science, regenerative medicine, audiology and engineering. To qualify for a top-up scholarship at Ear Science you will need to have achieved excellence at first class Honours level or equivalent (to demonstrate involvement and achievement in research).
Applicants with over five years of clinical experience in audiology, and some experience in research e.g. Masters level research, are also invited to apply.
We are recruiting students with a particular interest in:
Stem cell biology, cell differentiation and inner ear research.
Materials and tissue engineering research translation.
Inflammation, tissue repair and fibrosis
Drug discovery and drug delivery
Age-care research.
Hearing implants research.
As part of the Ear Science research team, you will be guided and supervised by world leaders in hearing and regeneration research.
Local, national and international applicants are strongly encouraged to make contact to discuss their application and potential research project, and to receive assistance with the application process.