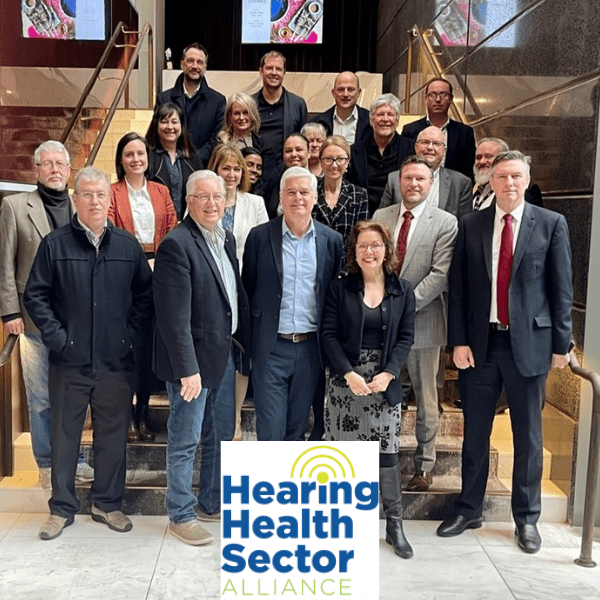 The Hearing Health Sector Alliance (HHSA) was formed in 2019 to work with governments to help improve outcomes for Australians affected by hearing loss and other debilitating ear conditions.
Its creation followed the Council of Australian Governments' endorsement of the first Hearing Health Roadmap aimed at improving the lives of the millions of Australians affected by hearing loss.
Ear Science Institute Australia is one of eight founding members of the HHSA, which now consists of 17 member organisations across Australia. The Hearing Health Sector Alliance is tasked with operationalising the Roadmap for Hearing Health 2019.
The Roadmap includes more than 140 recommendations, and the first task of the HHSA was to distil these into five key areas to better communicate and focus government stakeholders on what changes need to be made to improve the lives of Australians living with hearing loss across their lifespan. The five priority areas are:
A national prevention and awareness communications strategy
Enhancing hearing health for older Australians, especially those in aged care
More significant support for vulnerable Australians to access affordable hearing healthcare
A national database to support national reporting
It enhances research to inform the development of public policy.
Medical research is well represented in the Executive of the HHSA. Sandra Bellekom, CEO at Ear Science Institute Australia, and Brent Edwards, Director at National Acoustic Laboratories, were voted in for another two-year term.
The HHSA met in Canberra in August 2022 for the first face-to-face meeting in some years due to COVID restrictions. Over two days, the HHSA met with Dr Mike Freelander MP and senior members of the Department of Health to advocate for better hearing health outcomes for all Australians. In this meeting they continued to steer a clear strategic way forward to address the five priority areas.
To date, a significant achievement of HHSA has been to successfully lobby the government to support hearing-related research – resulting in a $7.2M injection in a Targeted Call for Research through the National Health and Medical Research Council (NHMRC) in crucial areas of hearing health care. The results of the NHMRC grants will likely be public in September this year.
In addition, telehealth guidelines are now available across Australia to help improve access to the hearing services programme. Ear Science played a leading role in gathering the evidence for tele-audiology and publishing a report, and Ear Science's Bec Bennett chaired an Audiology Australia committee that developed clinical guidelines for tele-audiology.
The Alliance is well-placed to hold governments to account to ensure all Australians who are deaf or hard of hearing can live well in the community and access vital education, services and technology.
HHSA Members
Soundfair
Deafness Forum of Australia
Audiology Australia
Australian College of Audiology
Hearing Care Industry Association,
Hearing Business Alliance
Ear Science Institute Australia
National Acoustic Laboratories
​First Voice
​Hearing Aid Manufacturers and Distributors of Australia
​University of Melbourne
University of Queensland
​Macquarie University
​The Australian Society of Otolaryngology, Head and Neck Surgery
​Speech Pathology Australia
​Hearing Aid Audiology Society of Australia
​Indigenous Allied Health Australia