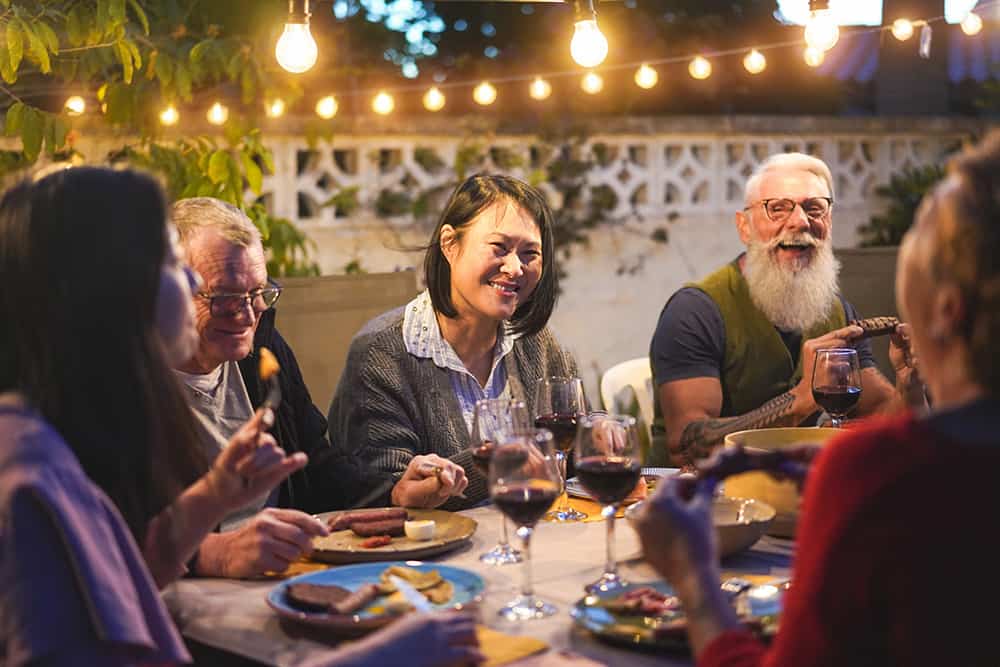 Research is recognised by hearing professionals for its importance in delivering effective treatments and care options for people living with hearing loss.
As part of Ear Science Institute Australia, Lions Hearing Clinic integrates research into clinical care. Its audiologists work closely with scientists to implement the latest research, resulting in better outcomes for clients and their families.
"We know that hearing loss affects people in many ways," Ear Science Institute Australia National Health and Medical Research Council Research Fellow Bec Bennett said. "Some develop helpful ways of coping while, in contrast, others miss out on parts of conversations.
"They feel embarrassed when they respond inappropriately, feel left out when they can't keep up with the conversation and give up when it all gets too much."
The good news is research shows that hearing aids can help. In one study, 45 per cent of adults with hearing loss who visited a hearing clinic experienced significant levels of loneliness.
After receiving a hearing aid, loneliness levels were reduced, with 17.5 per cent no longer feeling lonely and 27.5 per cent reporting decreased feelings of loneliness after receiving a hearing aid.
When Margaret Warren from Thornlie first visited Lions Hearing Clinic, she was frustrated with her hearing aids from another provider. They were not fitted correctly and she struggled in many listening situations.
"The service I received from Lions Hearing Clinic was far superior to other companies," she said. "Barbara, my audiologist, took the time to understand my concerns, listened to my frustrations and offered me a range of suitable devices.
"I now have custom-fitted hearing aids and no more whistling. They are comfortable, and I can finally hear my grandchildren."
Lions Hearing Clinic Qualified Audiologist Barbara Heinze said when she first saw Ms Warren, she noticed the effort that was needed to keep up with family conversations.
"Listening fatigue caused her to withdraw from conversations," she said. "The research-led treatment for Ms Warren included accurate diagnosis, a comprehensive explanation of her hearing loss and correctly fitted hearing aids suited to her hearing needs".