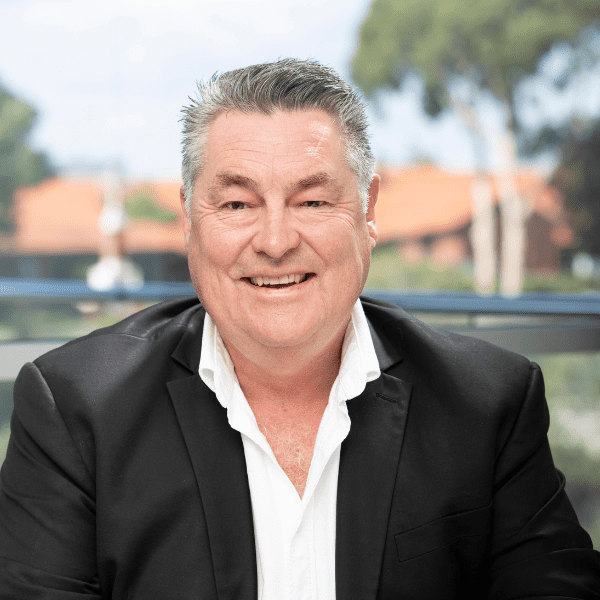 Rob Gordon
EAR SCIENCE INSTITUTE AUSTRALIA
I am passionate about investing in young health professionals who have the desire to challenge the norms in our health system in order to build great teams and deliver better results for our clients and their families.
Rob led the WorkFocus Group through nearly three decades of strategic growth, diversification and acquisition. He oversaw the creation of a dynamic and innovative national business with broad capabilities, renowned standards of excellence and industry-leading corporate services. He has over 28 years of experience in vocational rehabilitation and employment services and has consulted major Australian and International private and public sector organisations.
Rob was a prominent industry representative at the national level and is passionate about disability employment, believing that everyone – regardless of their injury or disability – deserves an opportunity.
More recently he is involved in three start-up allied health businesses as a cornerstone investor and Board Chair
Western Kids Health | multiple clinics specialising in allied health for paediatric patients
Western Kids Health is a private paediatric health service. We provide fun, evidence-based, integrated care in an environment specifically designed for babies, children and teens. Our team is renowned for caring for babies, children and youth needing assistance with development (motor, speech & language, emotional and cognitive), sports performance, including parasport, and needs related to health conditions such as skeletal dysplasia, persistent pain, chronic fatigue, juvenile idiopathic arthritis, hypermobility spectrum disorders and Ehlers Danlos syndrome.
MyMirror | Australia's leading digital psych services platform
MyMirror is an advanced, end to end, value-based psychology service. It is based on curating the entire journey of both the client and the clinician, to provide flexibility, convenience, quality and impact.  It's core technology provides an operating platform, holistic data analysis, advanced marketing and digital health therapeutics.
Productivity Matters
Productivity Matters is a boutique specialist in health, safety and wellbeing. We assist Companies and their Workforce to be more productive through business performance improvement and at the same time allow their teams to be healthy and safe.