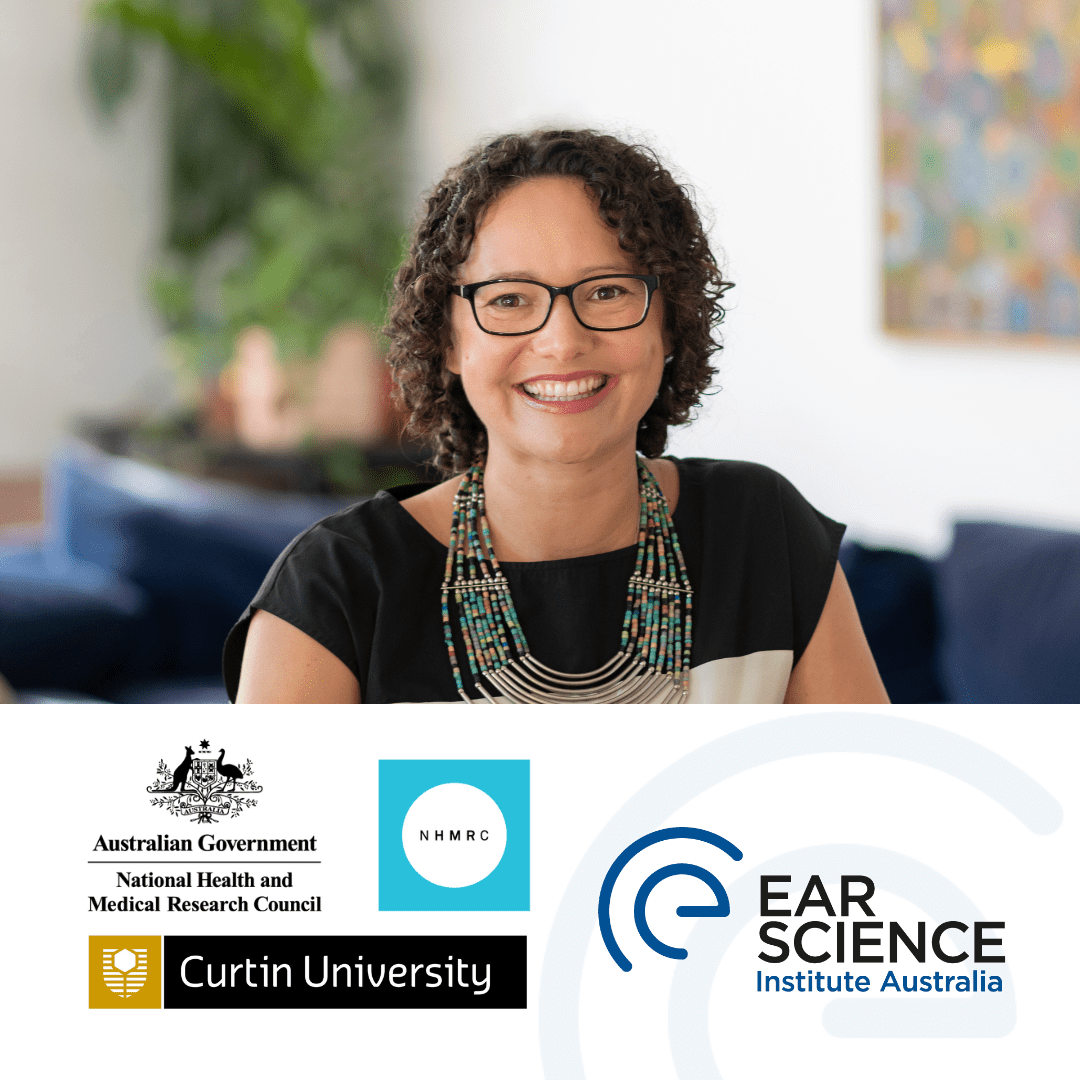 Many of the 3.6 million Australians that live with hearing loss will soon have the support of an audiologist via a free app developed by Dr Bec Bennett.
The project, led by Dr Bec Bennett from Curtin University and Ear Science Institute Australia, secured Federal Government funding with a 2022 Investigator Grant through the National Health and Medical Research Council (NHMRC).
Dr Bennett said worsening hearing loss impacted people's behaviour by preventing them from participating in social activities or withdrawing from social interactions altogether.
"My earlier research identified that people with hearing loss also experienced listening fatigue, social disconnection and many other social anxiety symptoms," Dr Bennett said.
"It is common for people with hearing loss to feel excluded at social gatherings; even with hearing aids, people can often feel frustrated, embarrassed and exhausted by having to strain to keep up with the conversation, and inevitably, people start to withdrawal."
Dr Bennett said the social and emotional impacts of hearing loss could be alleviated when traditional cognitive-behavioural therapies were tailored to the person with hearing loss.
"The critical role that psychology-driven interventions could play in addressing the psychosocial impacts of hearing loss for both hearing aid owners and non-owners is largely overlooked, and currently, there is no intervention," Dr Bennett said.
"Audiologists want to be able to support their clients' psychosocial needs, but a lack of time, skills and resources mean they cannot do so. They have highlighted the need to implement digital interventions to help them deliver effective psychosocial education, training and support to a wider variety of people in a timely manner."
Curtin University Deputy Vice-Chancellor Research Professor Chris Moran commended the team on being awarded funding support from the Federal Government through the NHMRC.
"The funding support will allow the research team to develop a much-needed solution tailored specifically to the unique needs of adults with hearing loss," Professor Moran said.
"It will be comforting for those needing help to have the support of a professional specialising in hearing loss."
Ear Science Institute Australia Chief Executive Officer Sandra Bellekom congratulated Dr Bennett on being awarded NHMRC funding for her project.
"It is wonderful to see this five-year NHMRC fellowship recognise Dr Bennett's talent. At Ear Science, we invest in good people, and it is gratifying to see the fruits of this in this funding support," Ms Bellekom said.
Dr Bennett will work with adults with hearing loss and audiology clinics and clinicians to develop the app, which will then be tested in a WA-based hearing service to ensure it can be rolled out and integrated within existing hearing services.
NHMRC Investigator Grants provide the highest-performing researchers at all career stages with funding and a significant research support package.
For more information on the NHMRC grants, visit here.