Changing the way we age by treating hearing loss to prevent dementia
Hearing loss and Cognition Program Outline
This project investigates the association between hearing loss and dementia. A critical study is to determine whether hearing aids can improve cognitive skills. It is important to maintain cognitive skills, as a decline of these is an important risk factor for dementia.
We bought together one of the world's largest hearing device manufacturers, with a world leading university and a medical research institute in a collaboration. All working together on early treatment for hearing loss, aiming to slow down dementia, and developing new interventions to improve the lives of those with hearing loss.
We found that treating hearing loss with cochlear implants could improve cognitive functions.
We are investigating whether we can reduce the risk of dementia by treating the hearing loss with hearing aids.
We are investigating if we can reverse the changes in the brain due to hearing loss by using hearing aids.
We are investigating whether we can reduce the economic burden due to hearing loss and dementia by treating hearing loss.
Current Projects
Hearing loss closely linked to dementia and the potential devastating loss of Australian indigenous culture
World leading research into the link between hearing loss and dementia, undertaken by Dr Dona Jayakody, Senior Research Audiologist and her team at Ear Science Institute Australia.
In collaboration with:
Prof Leon Flicker at WA Centre for Healthy Aging (UWA)
Prof Dawn Bessarab Centre for Aboriginal Medical and Dental Health (UWA)
Dr Kate Smith at the Centre for Aboriginal Medical and Dental Health (UWA) and
Hearing Australia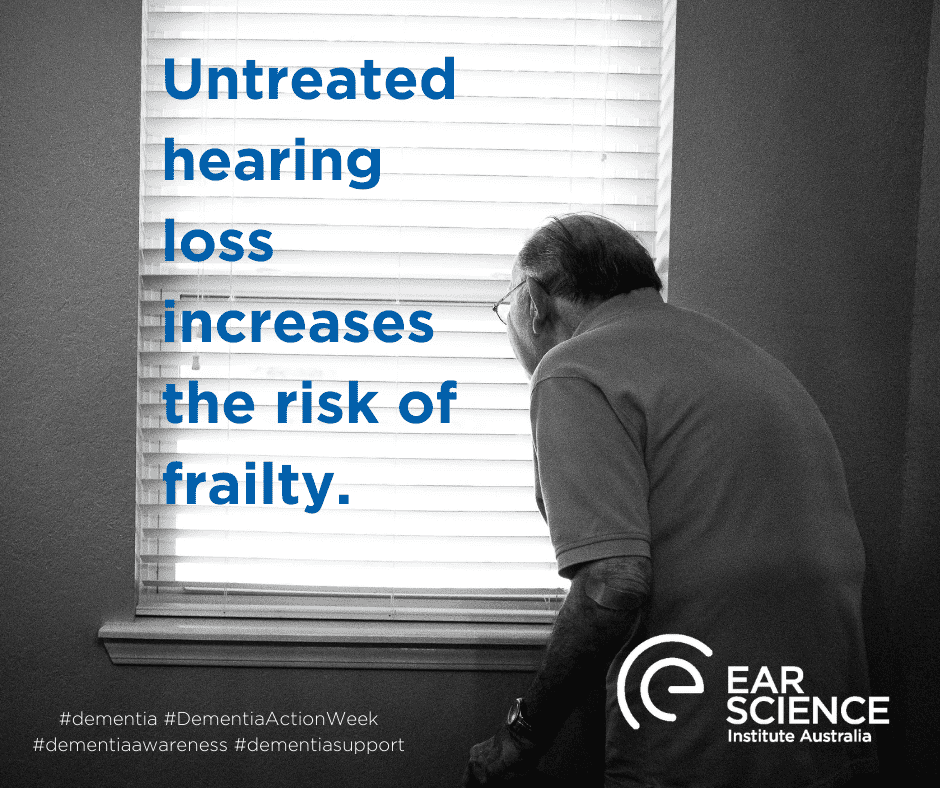 Recent studies suggested that hearing loss may be a potentially modifiable risk factor associated with frailty
Brief Summary
Key people involved
Research Team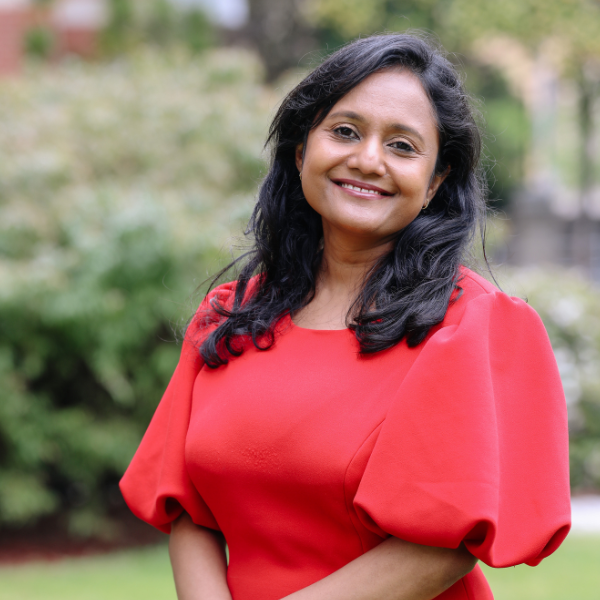 Dona Jayakody
BSc (Aud & SLP), MSc (Aud & SLP), PhD, AFAIM
Research Lead-Cognition and Hearing Loss
REFERENCES
Lin FR, Thorpe R, Gordon‐Salant S, Ferrucci L. hearing loss prevalence and risk factors among older adults in the United States. J Gerontol A Biol Sci Med Sci. 2011;66A(5):582‐590.

Deal JA, Sharrett AR, Albert MS, et al. Hearing impairment and cognitive decline: a pilot study conducted within the atherosclerosis risk in communities neurocognitive study. Am J Epidemiol. 2015;181(9):680.

Jayakody D, Friedland PL, Eikelboom RH, Martins RN, Sohrabi HR. A novel study on association between untreated hearing loss and cognitive functions of older adults: baseline non‐verbal cognitive assessment results. Clin Otolaryngol. 2017;43:182–191.

Lin FR, Metter EJ, O'Brien RJ, Resnick SM, Zonderman AB, Ferrucci L. Hearing loss and incident dementia. Arch Neurol. 2011;68(2):214‐220.

Jayakody DMP, Almeida OP, Speelman CP, et al. Association between speech and high‐frequency hearing loss and depression, anxiety and stress in older adults. Maturitas. 2018;110:86‐91.

Statement on Consumer and Community involvement in Health and Medical Research, National Health and Medical Research Council (2016), Consumers Health Forum of Australia. National Health and Medical Research Council (NHMRC); 2016. Report No.: 978‐1‐925129‐71‐7.

Australian Medical Association (AMA). Report Card on Indigenous Health- A National Strategic Approach to ending chronic otitis media and its life long impacts in indigenous communities, ACT 2600. Australian Medical Association. 2017.

Flicker L, Holdsworth K. Aboriginal and Torres Strait Islander people and dementia: A review of research. Alzheimer's Australia; 2014.

Jayakody, D. M. P., O. P. Almeida, A. H. Ford, M. D. Atlas, N. T. Lautenschlager, P. L. Friedland, S. Robinson, M. Makate, L. Coetzee, A. S. P. Liew and L. Flicker. Hearing aids to support cognitive functions of older adults at risk of dementia: the HearCog trial - clinical protocols. BMC Geriatrics. 2020; 20 (508).

Jayakody, D. M. P., P. L. Friedland, E. Nel, R. N. Martins, M. D. Atlas and H. R. Sohrabi. Impact of cochlear implantation on cognitive function of older adults: Pilot test results. Otology & Neurotology. 2017; 38: e289-e295.

Livingston, G., J. Huntley, A. Sommerlad, D. Ames, C. Ballard, S. Banerjee, C. Brayne, A. Burns, J. Cohen-Mansfield, C. Cooper, S. G. Costafreda, A. Dias, N. Fox, L. N. Gitlin, R. Howard, H. C. Kales, M. Kivimaki, E. B. Larson, A. Ogunniyi, V. Orgeta, K. Ritchie, K. Rockwood, E. L. Sampson, Q. Samus, L. S. Schneider, G. Selbaek, L. Teri and N. Mukadam. Dementia prevention, intervention, and care: 2020 report of the Lancet Commission. The Lancet.  2020; 396 (10248): 413-446.

Lawrence, B. J., D. M. P. Jayakody, R. J. Bennett, R. H. Eikelboom, N. Gasson and P. L. Friedland. Hearing Loss and Depression in Older Adults: A Systematic Review and Meta-analysis. The Gerontologist. 2020; 60(3): e137-e154.

Tian, R., Almeida, O.P., Jayakody, D.M.P. & Ford, A.H. Association between hearing loss and frailty: a systematic review and meta-analysis. BMC Geriatrics. 2021; 21 (333).