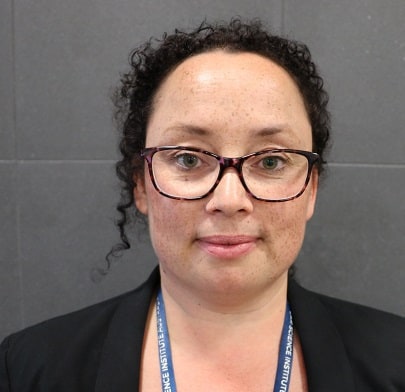 Cecilia Prêle
PhD, BSc Hons
Principle Research Fellow
Associate Professor, University of WA

I love to pass my curiosity and passion for learning and science on to the next generation through mentoring.
Associate Professor Cecilia Prêle is a Principal Research Fellow within the Hearing Therapeutics Team at the Ear Science Institute Australia.
A/Prof Prêle completed her PhD at University College London in the UK and following a postdoctoral position at Guy's and St Thomas's Hospital and King College London she moved to Perth in 2002.
For nearly 20 years her research has focused on understanding the body's response to damage, specifically on inflammation and the development of fibrosis, and on how to modify the repair process. A/Prof Prêle has studied various tissue types and organ systems and has led major programmes in lung and skin fibrosis and more recently in inner ear fibrosis.
Her research in the lung has focussed on the role of the immune system in the development and progression of fibrosis and the use of immunomodulatory drugs to prevent disease progression.
In 2019 A/Prof Prele was recruited to Ear Science Institute Australia to lead a programme of research which is aimed at limiting the effects of inflammation and fibrosis in the inner ear and on identifying future treatments for individuals with hearing loss.
Areas of research
Wound healing, tissue repair & fibrosis
Gene delivery
Top publications
Prêle CM, Iosifidis T, McAnulty RJ, Pearce DR, Badrian B, Miles T, Jamieson SE, Ernst M, Thompson PJ, Laurent GJ, Knight DA, Mutsaers SE. Reduced SOCS1 Expression in Lung Fibroblasts from Patients with IPF Is Not Mediated by Promoter Methylation or mir155. Biomedicines 9 (5),498
Miles T, Hoyne G, Knight DA, Fear M, Mutsaers S, Prêle CM. The contribution of animal models to understanding the role of the immune system in idiopathic pulmonary fibrosis. Clinical Translational Immunology 2020 Jul 27;9(7):e1153.
Celada LJ, Kropski JA, Herazo-Mayo JD, Luo W, Creecy A, Abad AT, Chioma OS, Lee G, Hassell NE, Shaginurova GI, Johnson JE, Kerrigan A, Mason WR, Baughman RP, Ayers GD, Bernard GR, Culver DA, Montgomery CG, Maher TM, Molyneaux PL, Noth I, Mutsaers SE, Prêle CM, Peebles RS, Newcomb D, Kaminski N, Blackwell TS, Van Kaer L, Drake WP. Programmed Death-1 upregulation on CD4+ T cells induces pulmonary fibrosis through STAT3-mediated IL-17A and TGF-β1 production. Sci Transl Med. 2018 Sep 26;10(460).
Hynds RE, Gowers KH, Butler CR, Bonfanti P, Giangreco A, *Janes SM and *Prêle CM. HGF-MET signaling causes tyrosine 641 STAT6 phosphorylation without transcriptional activation in human lung epithelial cells Plos ONE, 2018 17;13(5):e0197129
Lansley SM, Pedersen B, Robinson C, Searles RG, Sterret G, van Bruggen I, Lake R, *Mutsaers SE, *Prêle CM. A Subset of Malignant Mesothelioma Tumors Retain Osteogenic Potential. Scientific Reports. 2016 Nov 25;6:36349.
Read more about Cecilia Prele