Ear Science Institute Australia Scholarship
Specialised ear-based scaffold that are implanted within the middle ear, include those implanted directly on the eardrum in order to assess healing. These middle ear implants have been recently proposed as innovative ways to help heal damaged ear drums, middle ear acute and chronic perforation, and other ear-related conditions.
The major challenge to these implants is that their efficacy and safety profiles can be compromised by inflammation and infection. One way to overcome such challenges is via coating them with nano gel that exhibits anti-inflammatory and antibacterial effects.
Pharmaceutical and medical grade permeation enhancers can be either endogenously and naturally produced in humans or chemically synthesized.
Usually, they are small molecules that have been notionally researched in not only pharmaceutical sciences and drug research and development, but also in the food and agriculture industry. In pharmaceutical formulation, permeation enhances have been recently proposed as enablers of drug-enhanced diffusion within biological fluids and subsequent drug elusion through biological membranes in various dosage forms including oral, nasal, ocular and otic formulations.
Recently, permeation enhancers that have their own biological effects have been explored as an adjunct therapy to complement drug applications in implanted devices such as middle ear implants. One biological effect of permeation enhancers that is desired for ear implants is anti-inflammatory effects. In addition, permeation enhancers can be combined with well-established antibiotics and incorporated within middle ear implants using nanotechnology. Hence, this project is the first to attempt at designing novel nano gel that encapsulates a permeation enhancer with a drug of choice, in order to optimise the efficacy and long-term safety of ear implants. A drug of choice with ear implant is an antibiotic that can reduce potential infection, post-implantation.
The project aims to create a new generation of nano gel for ear implants.
The project's overarching goal is to design a new gel that coats the implant, and overcome major obstacles of infection post-implantation, via the incorporation of an antibiotic with a permeation enhancer.
An example of permeation enhancer with antiinflammatory effects is the drug, dexamethasone, while a well-established antibiotic for ear infections is ciprofloxacin.
Recent studies have demonstrated powerful antiinflammatory effects of dexamethasone, in addition to its permeation enhancement and formulation-stabilisation effects when encapsulated with other drugs. When encapsulated with off-the-shelf polymers, dexamethasone produces stable nano and micro gel that exhibit favourable rheological and pharmaceutical properties.
The project has three main stages:
The first stage aims at in situ examinations of various dexamethasone and ciprofloxacin formulations.
The second stage is in vitro investigation of biocompatibility studies.
The third stage is preclinical application of the nano gel in middle ear implants and tissue repair and healing.
Faculty | Faculty of Health Sciences
Course type | Higher Degree by Research
Citizenship
Australian Citizen
Australian Permanent Resident
New Zealand Citizen
Permanent Humanitarian Visa
Scholarship base | Merit Based
Value | The annual scholarship package (stipend and tuition fees) is approx. $60,000 – $70,000 p.a.
Successful HDR applicants for admission will receive a 100% fee offset for up to 4 years, stipend scholarships, valued at $28,854 p.a. for up to a maximum of 3.5 years, are determined via a competitive selection process.
Applicants will be notified of the scholarship outcome in November 2022.
Scholarship details
Maximum number awarded | 1
Eligible courses | All applicable HDR courses
Eligibility criteria
An enthusiastic individual who is interested in studying advanced nano pharmaceutical applications in developing a treatment for hearing impairment.
Typically, a graduate with a science or related background.
Application process
If this project excites you, and your research skills and experience are a good fit for this specific project, please contact Associate Professor Hani Al-Salami via email before the closing date.
Please include your CV and Academic Record to apply.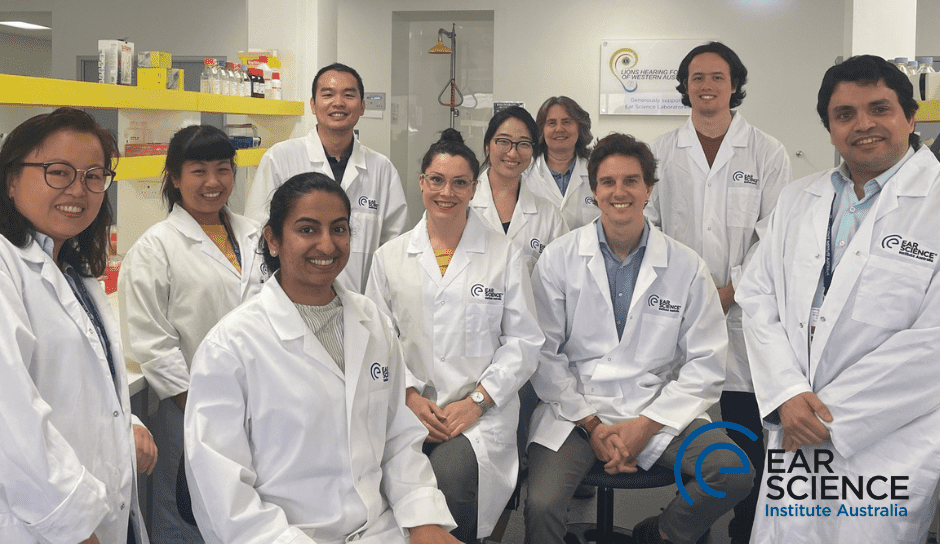 Find out more
To enquire about this project opportunity that includes a scholarship application, contact the Project lead, Associate Professor Hani Al-Salami via email.